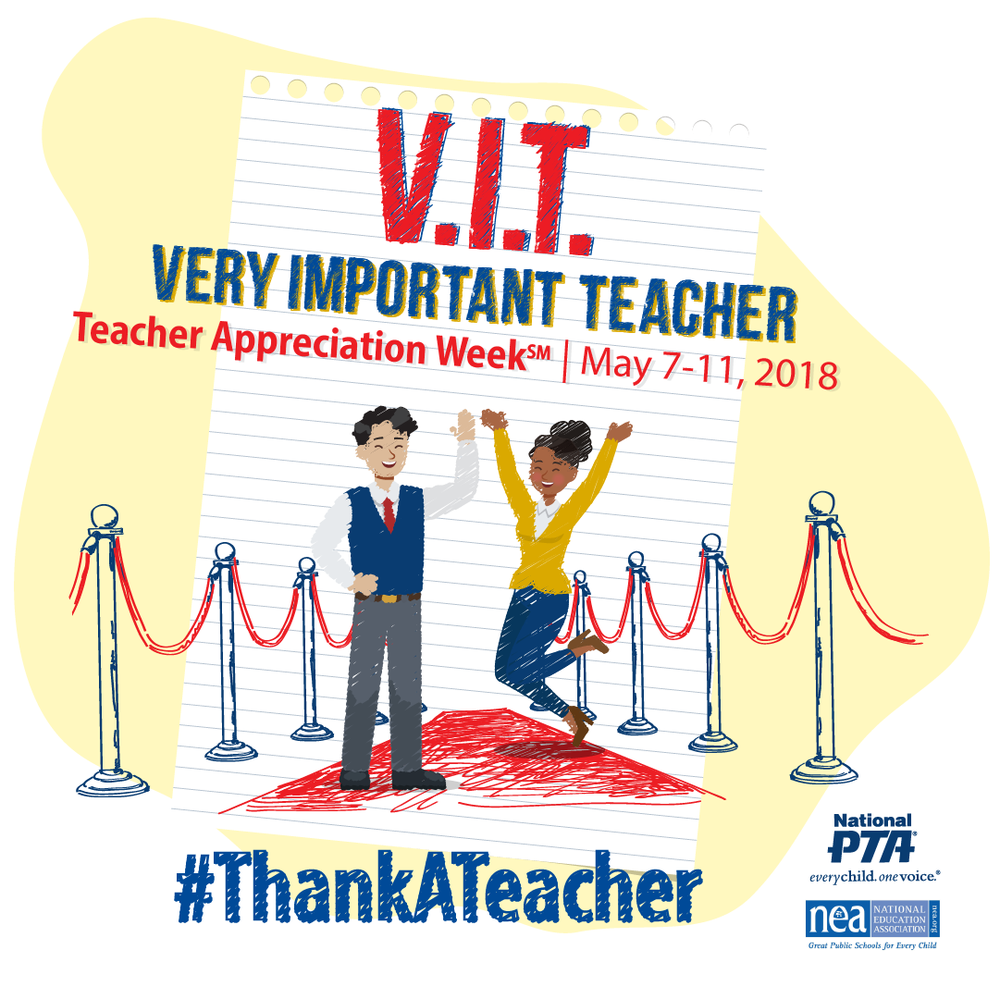 Thank a Teacher
Amie Bachle
Sunday, May 06, 2018
Celebrate Teacher Appreciation Week and #ThankATeacher with us!
Teachers provide so much to our students—inspiration, motivation and, ultimately, their futures. From May 7-11, 2018, we would like to show our thanks and gratitude by treating them like a V.I.T. – VERY IMPORTANT TEACHER.
Teachers change the lives of millions of children every day, and their work and impact extends far beyond the boundaries of the classroom. Join us during PTA Teacher Appreciation Week to #ThankATeacher for all that they deliver to our TES children.