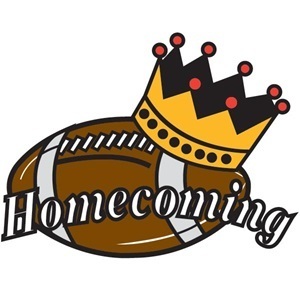 2018 BHS HOMECOMING
Xina Leggett
Thursday, September 20, 2018
Bulldog Homecoming 2018! "A Journey Through Time"
---
Monday 09/24/18:
Muscle Car Monday(1950's) - Dress up in Leather Jackets and Poodle Skirts.
Tuesday 09/25/18:
Tye-Dye Tuesday (1960-1970) - Dress in tye-dye, bellbottoms or venture into the 70's for some butterfly collars and sequins to disco it up.
***Parade Forms and Homecoming Attendants Information Sheets Due TODAY!!***
Wednesday 09/26/18:
Wham Wednesday (1980) – Side ponytails, parachute pants, jean jackets and jelly bracelets. And to quote the wise Bob McFerrin "Don't Worry Be Happy".
VOTING WILL TAKE PLACE TODAY: Voting will begin at 8:30 starting with the Middle School voting for Prince and Princess, followed by the High School voting for King and Queen. (Details on exact time and location soon to follow).
Totally Clueless Thursday (1990) – Dress in Neon colors, tight roll them jeans, dig in the back of your closet for that sweet windbreaker tracksuit topped off with some Keds or Reebok Pumps.
BULLDOG GROWL : Doors will open at 6:00 p.m. and Growl will start at 6:30 p.m. Prince and Princess will be crowned at the end of Growl. All Skits need to be approved by administration by Tuesday September 25. Admission will be $1.00 ( 5yrs and up ).
Friday 09/28/18:
Bulldog Spirit Day Friday – It's time to show the World what you got, pull out all of your PURPLE AND GOLD swag and show that BULLDOG SPIRIT!!!!
HOMECOMING PARADE: The parade starts at 1:45, with line-up starting at 1:00. The parade will start at the Bell Park and will end at in the parking lot between the track and the football field.
HOMECOMING NIGHT: The football game will start at 7:30 p.m. with the Homecoming festivities and Crowning of the King and Queen during halftime.