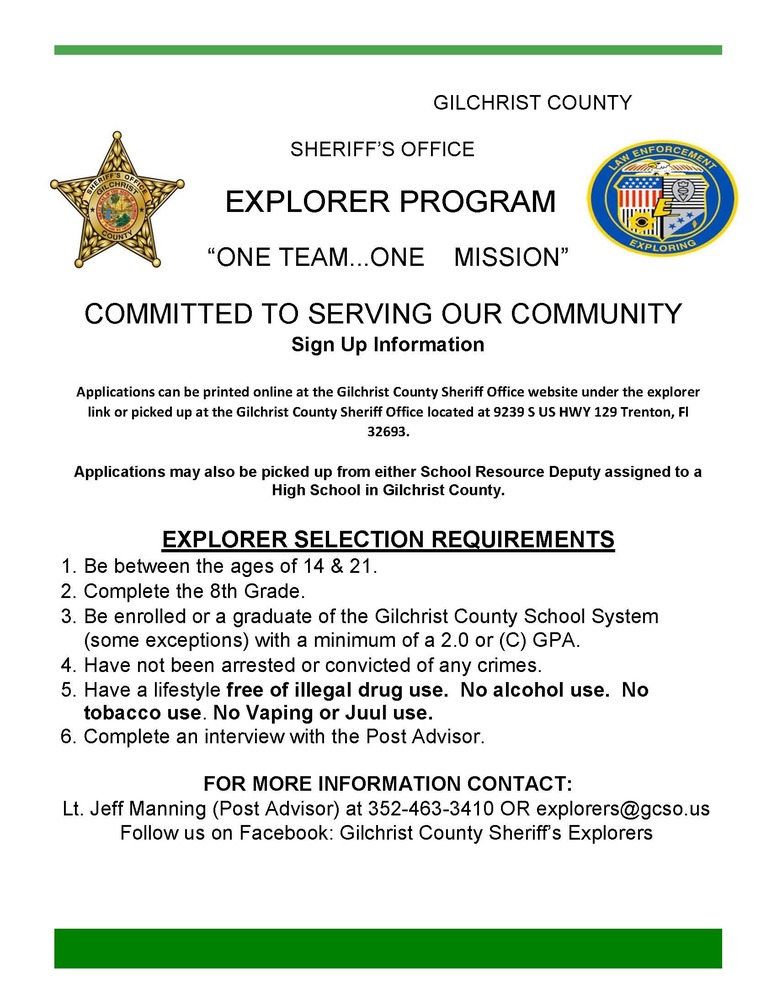 Gilchrist County Sheriff's Office Explorer Program
Xina Leggett
Friday, September 28, 2018
Applications may also be picked up from School Resource Deputy Davidson at Bell High School or at http://www.gcso.us/explorers
EXPLORER SELECTION REQUIREMENTS
Be between the ages of 14 & 21.
Complete the 8th Grade.
Be enrolled or a graduate of the Gilchrist County School System (some exceptions) with a minimum of a 2.0 or (C) GPA.
Have not been arrested or convicted of any crimes.
Have a lifestyle free of illegal drug use. No alcohol use. No tobacco use. No Vaping or Juul use.
Complete an interview with the Post Advisor.
FOR MORE INFORMATION CONTACT:
Lt. Jeff Manning (Post Advisor) at 352-463-3410 OR explorers@gcso.us Follow us on Facebook: Gilchrist County Sheriff's Explorers