EDIT MAIN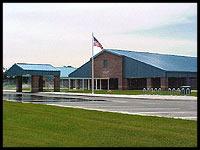 Trenton Elementary is a place of learning, wonder, and excitement. Here at TES, we take pride in our excellent teaching staff and hard-working students. We share a common goal of preparing each student to be successful. We work hard to ensure that our students master the content, are successful in meeting rigorous state standards, and are prepared for the challenge of each transition throughout their school career and beyond.
Our work toward continuous improvement and educational excellence has consistently been demonstrated in school grades and student performance. Students, parents, and staff make this happen through hard work and a focus on achievement.
We appreciate the many ways in which you support us in providing an outstanding education for all students. Please continue to be involved in your child's education through volunteering, family reading AR nights, and at-home. Reading with your child is an important way to cultivate a love of learning that will help your child to succeed as an adult.
---
Pre-Kindergarten

If you are interested in applying for your child to attend pre-kindergarten, please complete this Enrollment Form as soon as possible. If you need assistance or have questions, please contact Salley Martin at (352) 463-4407 or martins@mygcsd.org.