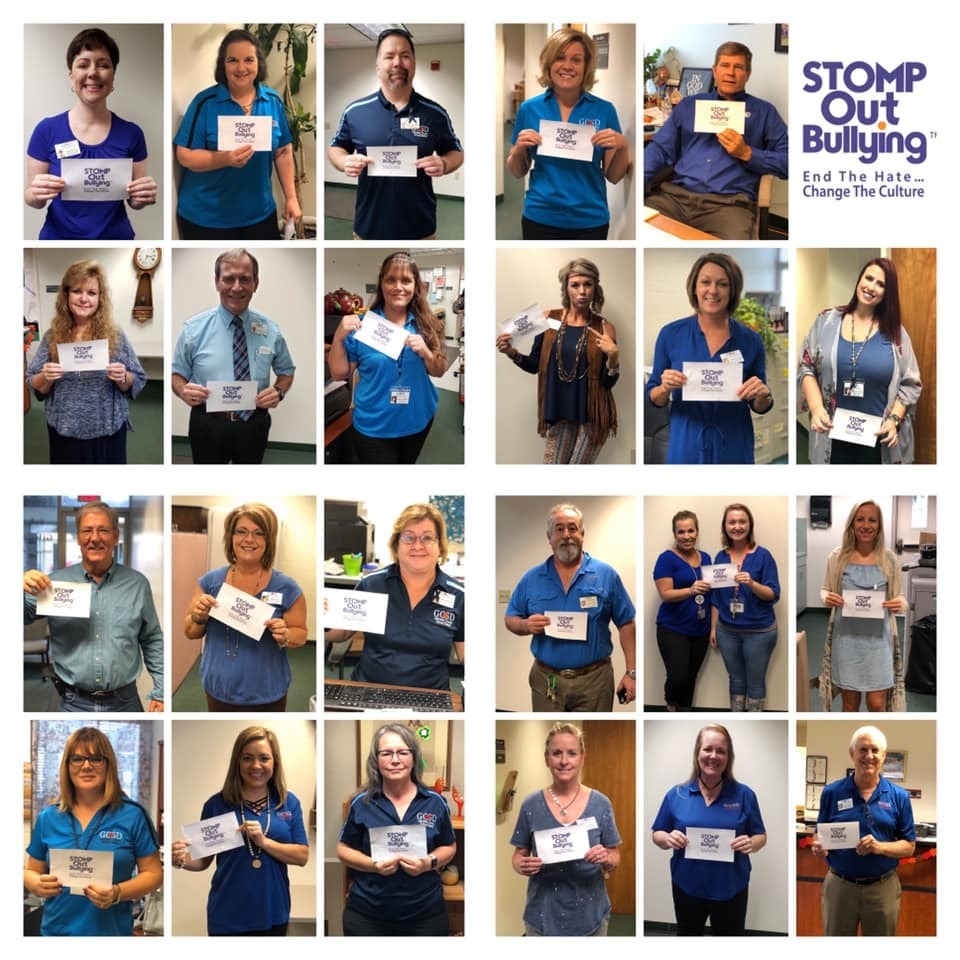 GCSD Stomps Out Bullying!
GCSD
Tuesday, October 22, 2019
The Gilchrist County School District's county office all wore blue today to symbolize our commitment to stomping out bullying in our schools! Bullying within any setting is a serious concern, but our schools are working hard to ensure that students feel safe on a daily basis. Watch for tips and information on bullying this month, as we join in the #BlueUp bullying prevention initiative. October is Bullying Prevention Month, but we want to bring an awareness throughout the year. Join us in wearing blue on October 22nd (Trenton) and October 29th (Bell).