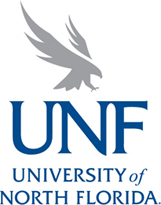 College Information
Courtney Martin
Saturday, June 09, 2018
UNIVERSITY OF NORTH FLORIDA:
UNF considers applications from freshmen on a rolling basis starting each June. While there is not a specific deadline for applications, we recommend applying early for optimal financial aid, scholarships, and housing preferences. For rising seniors, the application opens Friday, June 1st. Admission requirements are available at http://www.unf.edu/admissions/apply/Freshman_Admissions_Requirements.aspx.
'Apply in July' brings Admissions to you! Coordinators will discuss majors, campus life, and financial aid. Students who have submitted an application, fee, transcripts, and test scores may receive a decision at the event – before the start of their senior year. We will be in Ocala on July 9th and Gainesville on July 30th.Additional locations and registration are online at http://www.unf.edu/welcomecenter/ApplyinJuly/.
Students and families are invited to take a tour of our campus or attend a weekend event. To view more information about visiting our campus, please visit http://www.unf.edu/welcomecenter/.