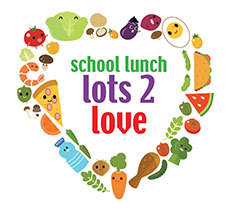 National School Lunch Week
Xina Leggett
Wednesday, October 17, 2018
https://schoolnutrition.org/me...
It's National School Lunch Week!
President John F. Kennedy created National School Lunch Week (NSLW) in 1962. During this annual weeklong celebration, SNA members and students around the country celebrate in their cafeterias with decorations, special menus, events, and more.
The 2018 NSLW theme is "School Lunch: Lots 2 Love", and it's all about showing off the secrets to your school lunch success in your schools and districts—The National School Lunch Program serves more than 30 million children every school day—that's something to love!
Gilchrist County Schools offer a delicious, FREE breakfast and lunch to every student daily!