EDIT MAIN

APPROVED Instructional Materials
Please utilize these links to access information on currently approved instructional materials used in Gilchrist County schools:
Approved Instructional Materials (Elementary)
Approved Instructional Materials (Secondary)
~~~~~~~~~~~~~~~~~~~~~~~~~~~~~~~~~~~~~~~~~~~~~~~~~~~
---
Instructional Materials Adoption
In addition, here is some information on instructional materials adoption. Please contact the appropriate Director (Elementary or Secondary) regarding any questions or input that you may have.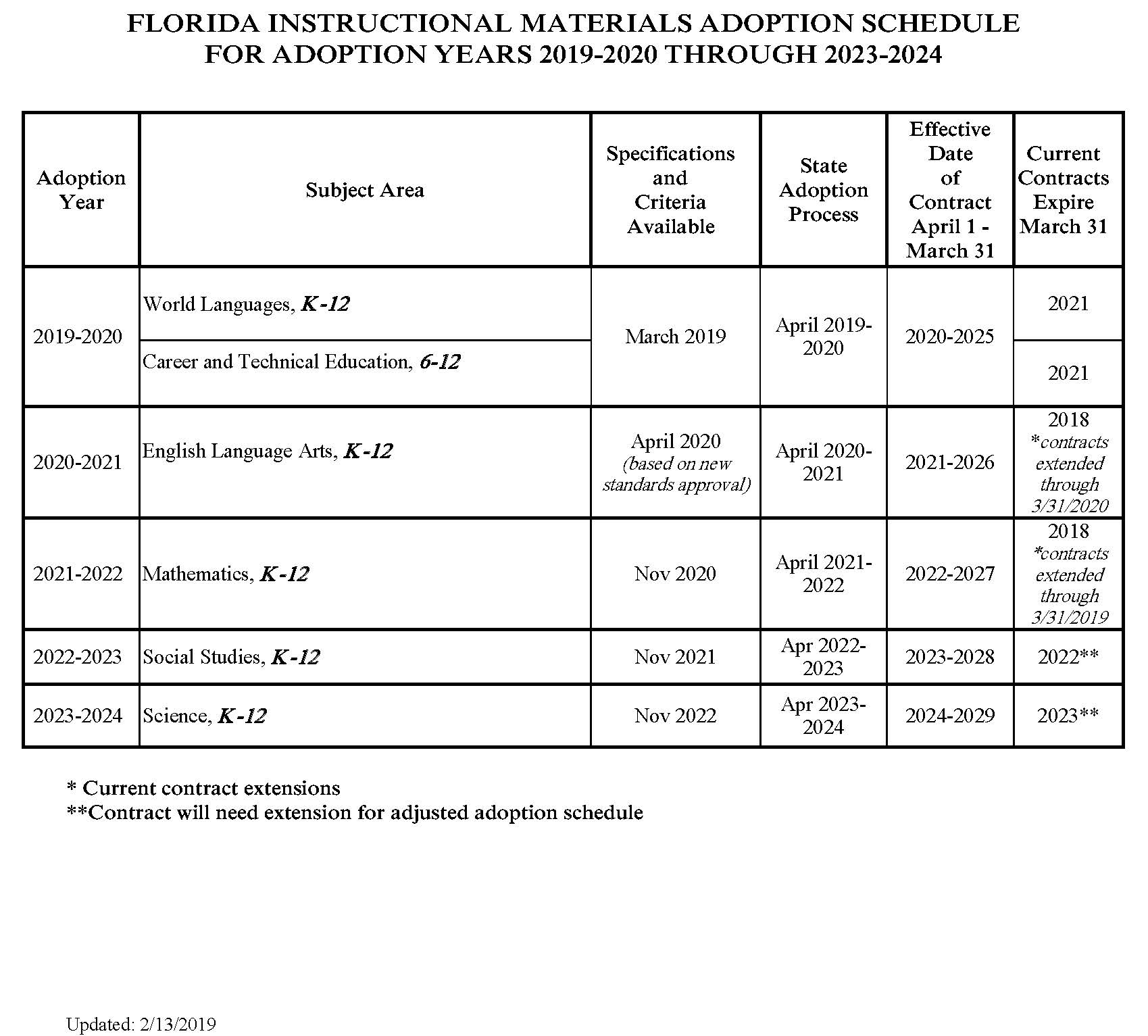 The Gilchrist County School Board will accept public comment on the instructional materials being recommended for adoption at the regularly scheduled School Board Meeting on May 7th at 4:00 p.m. The public may review all math textbooks up for adoption through the links provided in the document below.
~~~~~~~~~~~~~~~~~~~~~~~~~~~~~~~~~~~~~~~~~~~~~~~~~~~
Links
Florida Department of Education Instructional Materials Information