Devin Colley, Director of School Safety & Mental Health
colleyd@mygcsd.org
352-463-3200
Jennifer Poole, LMHC
poolej@mygcsd.org
Regina Freeman, LCSW
freemanr@mygcsd.org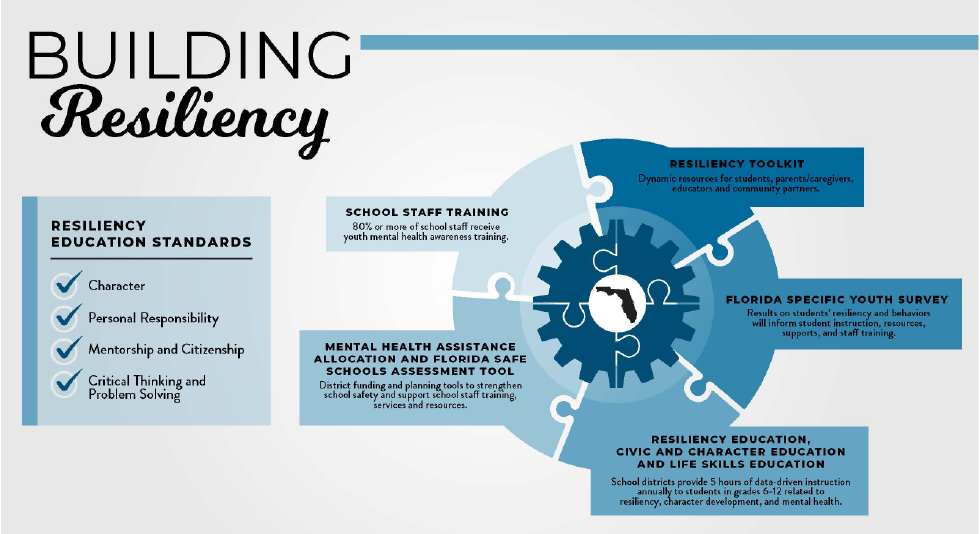 RESILIENCY CHARACTER TRAIT
Gratitude
Being thankful and sharing it with others.
Mental Health is a vital component of every child's experience within our school district. Gilchrist County School District leaders take the overall wellness of students very seriously. Mental health awareness is a continued focus. Please access the links below for more information on a variety of mental health topics.
SEE SOMETHING, SAY SOMETHING
Gilchrist County is a "Child Trafficking Free Zone." For further information click the following links:
Mental Health Counseling- "Life Skills that build confidence, support mental and emotional health, and enable students to overcome challenges, including self-awareness and self-management, responsible decision making, resiliency, relationship skills, and conflict resolution, and understanding and respecting each other viewpoints and backgrounds."
Zones of Regulation Social Skills Curriculum For Grades K-5
If you would like to have your child seen for counseling, contact their school guidance counselor.
If you need mental health counseling, please call:

Meridian Behavioral Healthcare, Inc: (352) 374-5600

Panhandle Therapy Center (850) 674-8888

If you need immediate help, call:

Crisis Hotline: (352) 264-6789 OR 1-800-273-TALK(8255)

Open 24 hours/365 days:

Mobile Response Team: (352) 374-5600, Option 1