Ms. Blakey demonstrates Exothermic Reactions with her 8th grade Science class.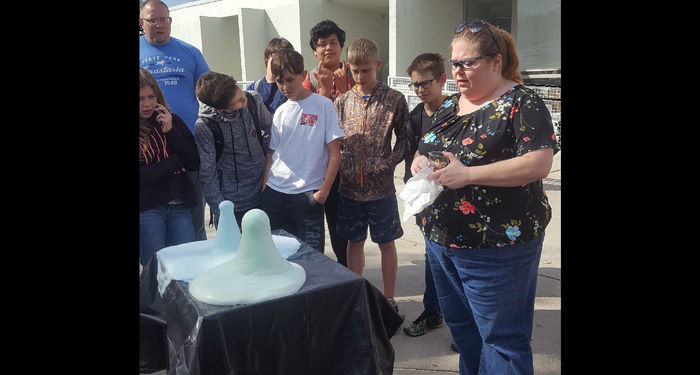 Mr. Smith's Biology class participating in hands-on learning!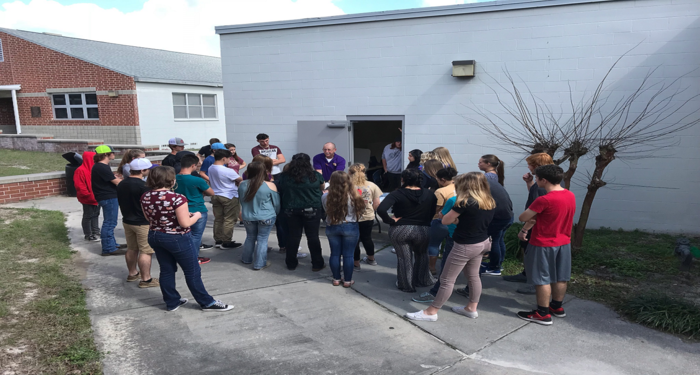 Senior Reminder-Grad Bash trip to Universal/Islands of Adventures is Friday, 4/27/18. Tickets are now on sale with last day to pay being Tuesday, February 27. Please contact Mrs. Sue Hurst for more information at 352-463-3232 or
hursts@mygcsd.org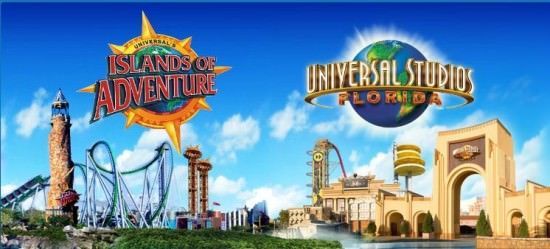 Shout out to the Varsity Boys Basketball Team on their win over Frostproof last night! Regionals will be played at home on Tuesday, 2/27 with Wildwood @ 7 (admission is $7). Congratulations also to the track team's first place finish and to the MS baseball team and girls softball teams on their wins yesterday afternoon! Go Dawgs!
Prom is March 30. Remember tomorrow, Friday, 2/23 is the last day to purchase your prom ticket for $40. They will be $50 beginning next week. All seniors have a free ticket, however they will need to purchase a ticket if they are bringing a date that is not a BHS Senior. Please see Andrea Gregory in the front office for tickets. Thank you!!!
Congrats to the Bell Bulldogs Weightlifting team on their 51-39 victory over Chiefland, moving to 3-0 on the season!!! Individual Winners: 119 class - Bryson Johnson 129 class - Caden Hastings 154 class - Jack Henry Bolton 183 class - Zach Simpson 199 class - John Weston Powers 219 class - Luke Taylor 238 class - Ryan Stalvey Go Bulldogs!!!
Just a reminder that the BHS Junior Class is selling spaghetti dinners today, and YES we'll deliver! We are also having a car wash in front of BHS from 10-2. Come out and support the Junior Class!
Congratulations to Mr. Dunn & the band on their many accomplishments at the solo and ensemble on Friday. 20 qualified for state. Great job!
Bell High School's JROTC is collecting out-of-service American flags to be properly disposed of in a ceremony. Please drop off at Bell High School office in the designated box.
Shout out to Austin Bagby and Caitlin Anthony for placing 1st in their category of Environmental Sciences at the Regional Science and Engineering Fair (February 15-16), qualifying them to go to state. They also won best overall Physical Science project in the fair. Great job!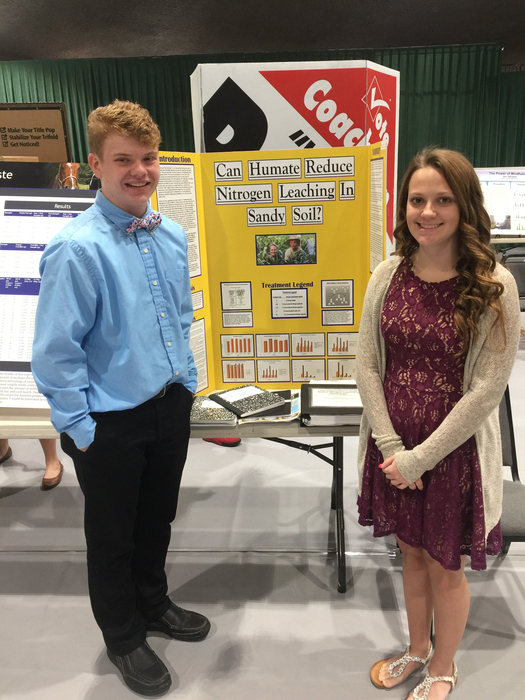 On Wednesday, the Rotary Club visited BHS and presented information on the Interact Club to interested students in grades 9-12. The Interact Club brings together young people ages 12-18 to develop leadership skills while discovering the power of Service Above Self. For more information, please contact Bill Martin (
martinb@mygcsd.org
) or 1st Sergeant Meinholz (
meinholzj@mygcsd.org
) or at 352-463-3232.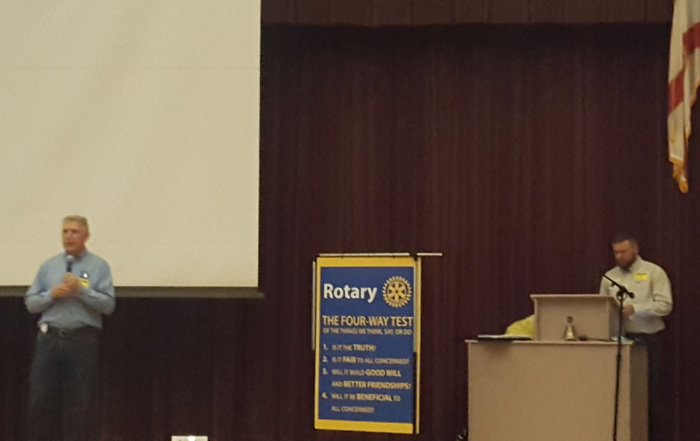 BHS CELEBRATES LITERACY WEEK! "Guess the Reader!"
BHS CELEBRATES LITERACY WEEK! 6th graders "Speed Dating with a Book"

On behalf of the Gilchrist County School District, we would like to congratulate this year's BHS valedictorian and salutatorian! BHS Valedictorian: Molly O'Sullivan BHS Salutatorian: Alexis Weeks Great job! You should be proud of this accomplishment.
BHS CELEBRATES LITERACY WEEK! "Get Caught Reading!"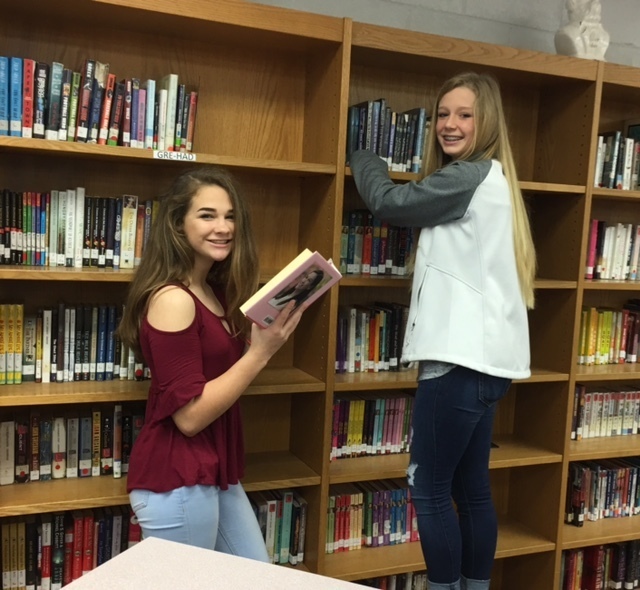 The Junior Class will be having a Spaghetti Dinner on Tuesday, February 20 from 11:00-1:00. We will deliver to BHS, BES and the District Office. Cost for dinner is $7.00 and you can pre-order!
BHS CELEBRATES LITERACY WEEK! "Speed-dating with a book"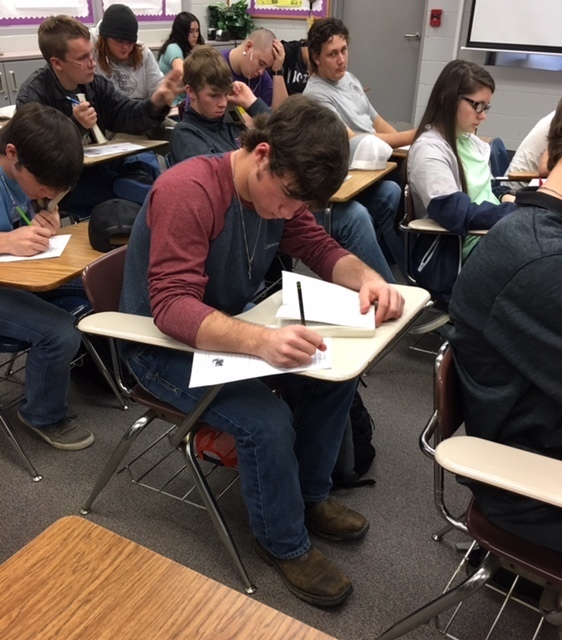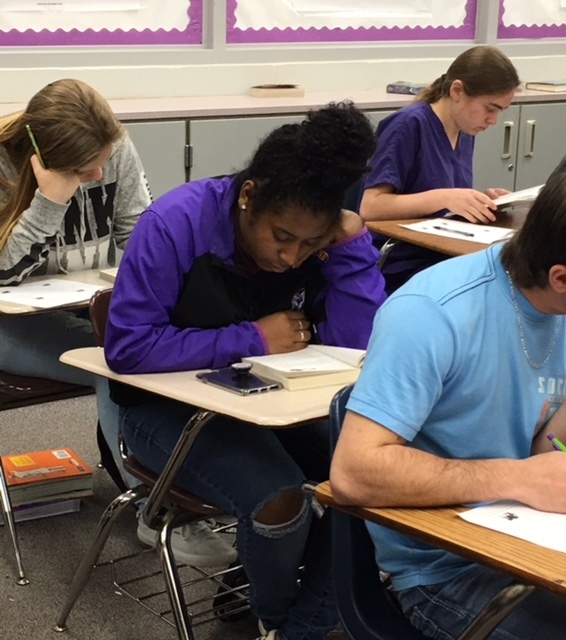 The Senior class will be holding a Car Wash Saturday the 10th from 8:00 – 12:00 in front of the Bell High School. All proceeds will go to help offset the cost of Grad Bash.
Just a friendly reminder that progress reports will be sent home on Thursday, February 8.
BHS Middle-School students have "linked" together to help raise money for the Gilchrist County Education Foundation Walk-A-Thon! Students purchased paper links to add to a chain, and 7th grade won with the most donations and the opportunity to watch their Science teacher (Mr. Collins) receive a "pie" in the face!