Good afternoon! The district is working closely with Emergency Management as we all watch Tropical Storm Ian. It is too early to make any decisions, but we will continue to monitor it closely and keep you informed as the storm progresses. Thank you!
Parents/students: Wednesday, 9/21 will be an early release day. Students will be released at 1:00 PM.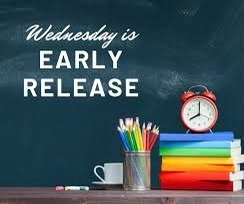 2022 HOCO Information! Go Bulldogs!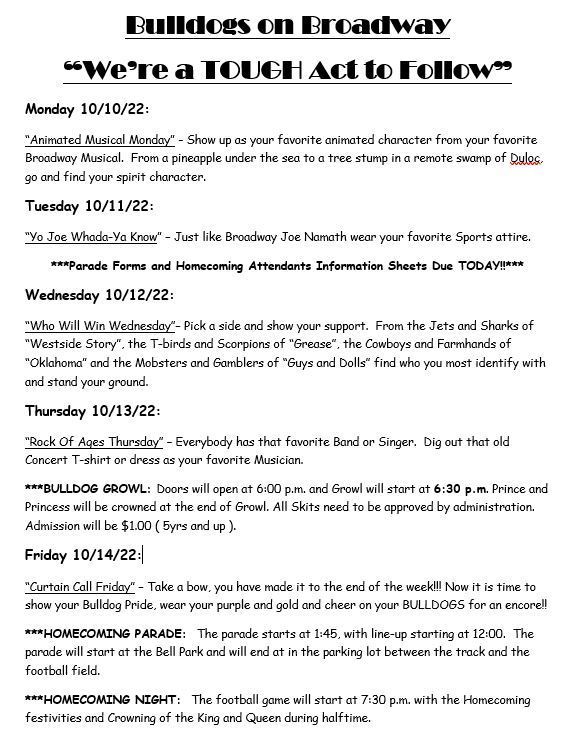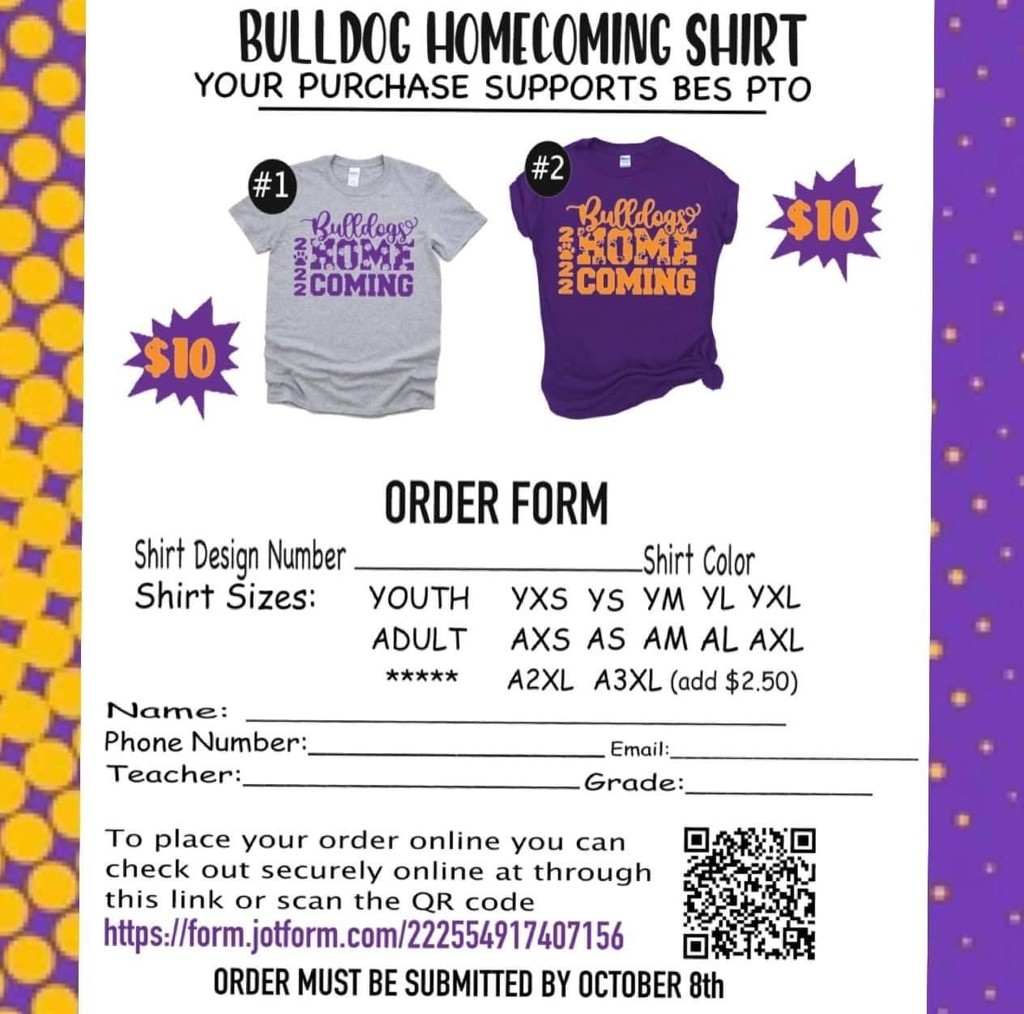 Attention parents: 1st 9-weeks progress reports will be sent home with students today.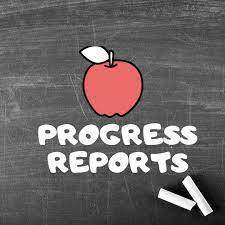 ~2022-2023 Athletic Event Ticket Prices~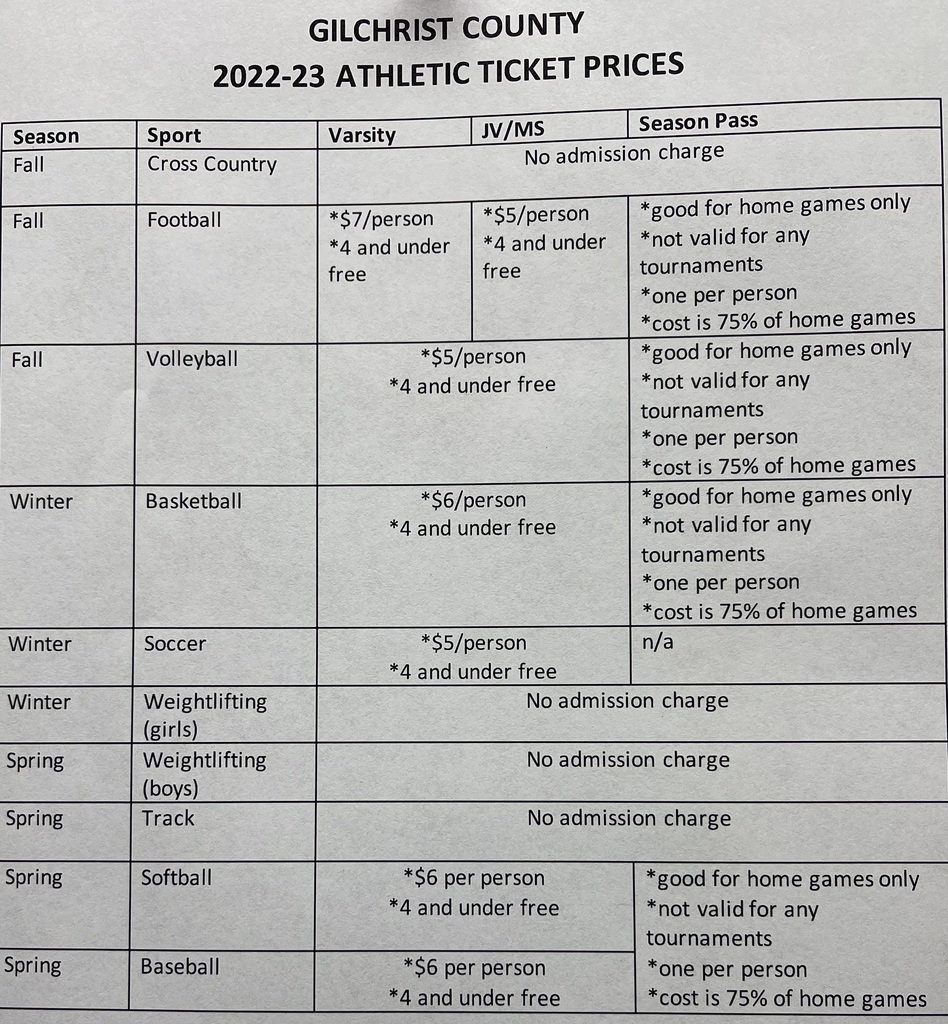 ~2022-23 School Year Fall Sports Schedules~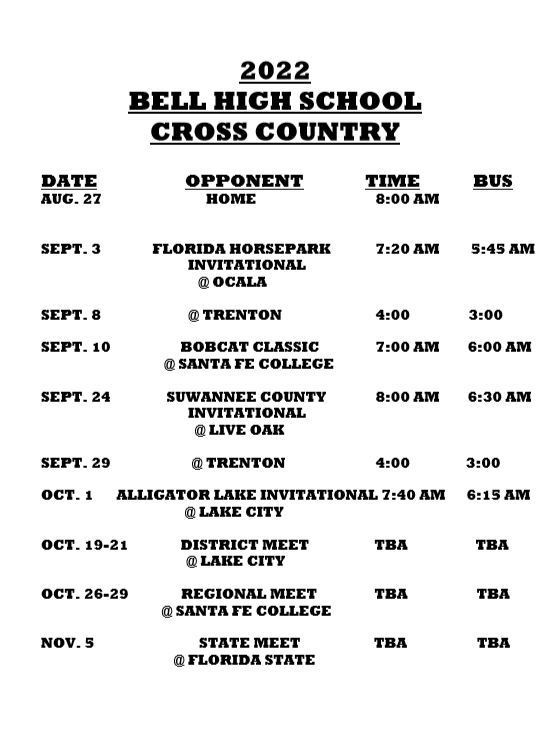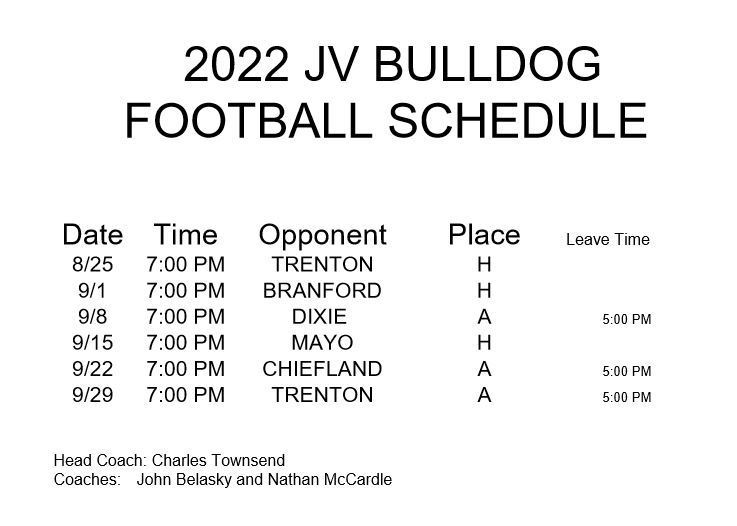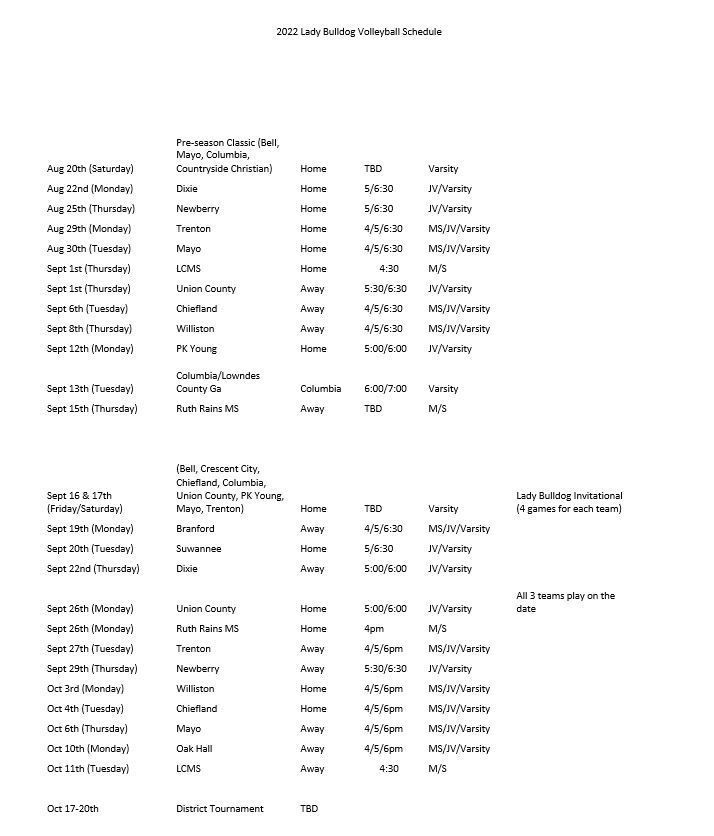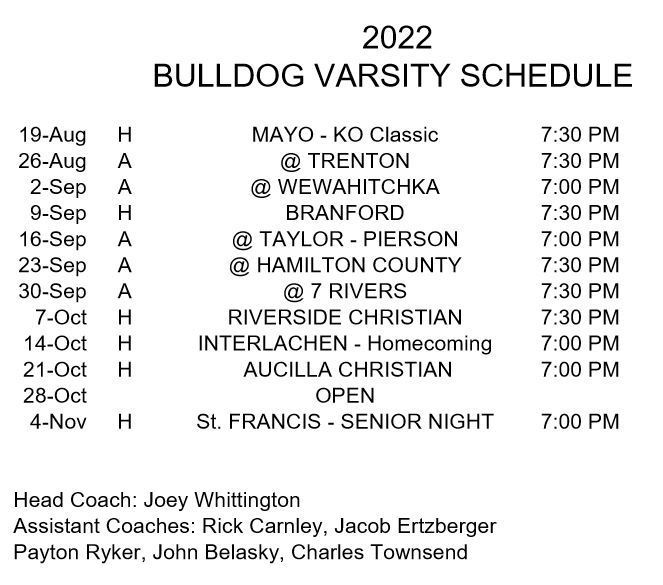 Senior pages are now on sale. The cost of a 1/2 page is $150 and a full page is $250. A $50 deposit is required by October 3, 2022 to reserve your special page. Pages must be completed and paid for in full by January 31, 2023. Please contact Mrs. Janet Johnson (
johnsonja@mygcsd.org
) for more information.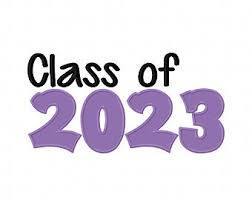 SENIORS: Please bring in a baby picture to Mrs. Janet Johnson by September 30th. Your picture will be used in the yearbook and the end of the year senior slide show. Please make sure your full name is on the back of the picture.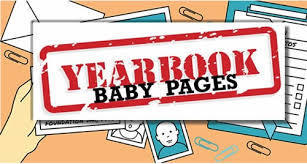 2022-2023 yearbooks are now on sale! The cost is currently $50 and will increase to $60 on January 1, 2023. Extra yearbooks are not ordered, so please place your order before the March 17, 2023 deadline. Please contact Mrs. Janet Johnson (
johnsonja@mygcsd.org
) for more information.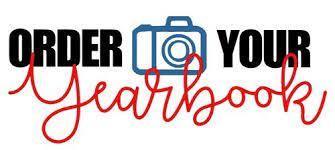 The BHS Criminal Justice Academy will hold a Car Wash/Coffee & Donuts Event at the Gilchrist County Sheriff's Office (9239 US-129 in Trenton) on Saturday, 9/10 from 7:00 AM until noon. Coffee and donuts will be available for purchase and all donations are appreciated. We hope to see you there in support of our Criminal Justice program!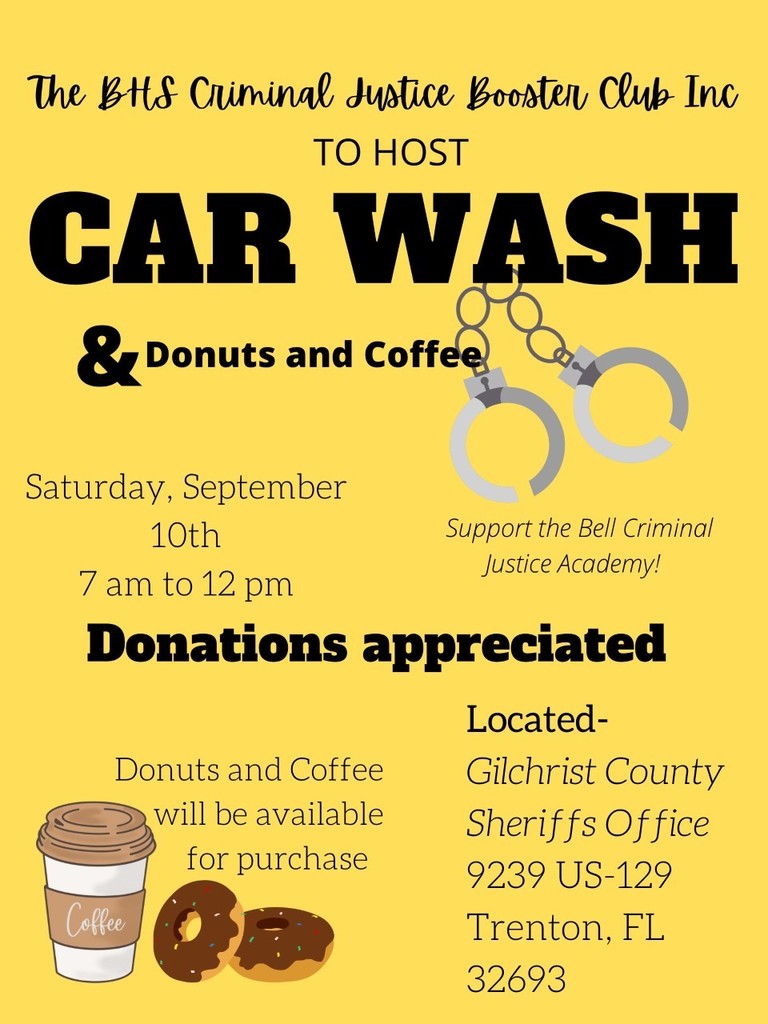 Picture day at BHS is Wednesday, 9/7.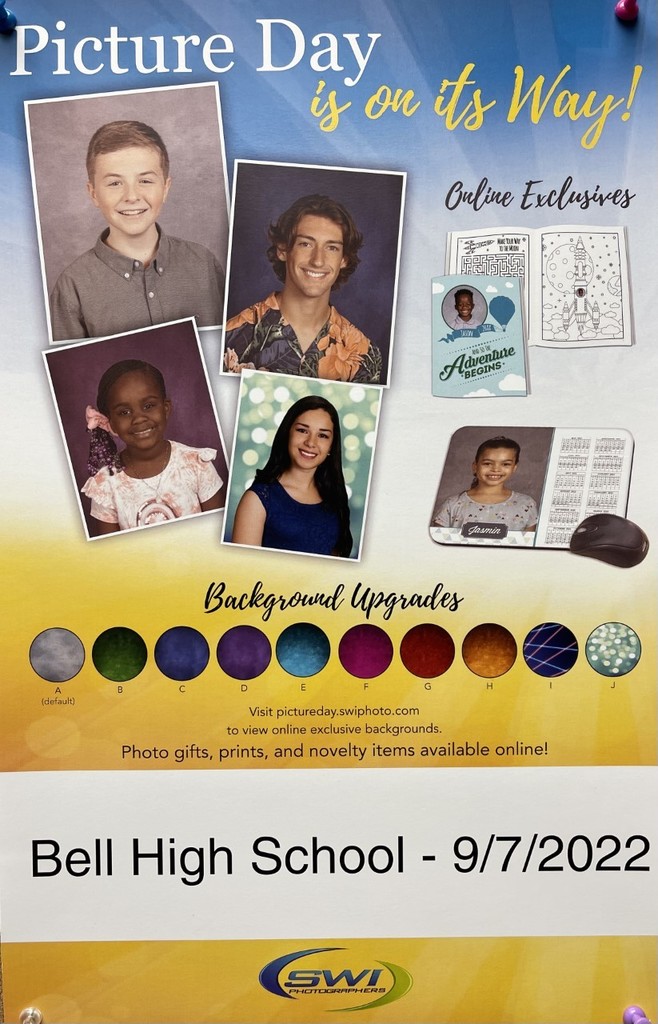 The Lady Bulldog volleyball season begins Saturday, 8/20 with the Pre-season classic with Bell, Mayo, Columbia, and Countryside Christian participating. The Lady Bulldogs play at 10:00am and 2:30 pm. Go Bulldogs! 🏐🏐🏐
The BHS Varsity Football season begins tonight, with a kickoff classic at home vs. Mayo at 7:30pm. Go Bulldogs! 🏈🏈🏈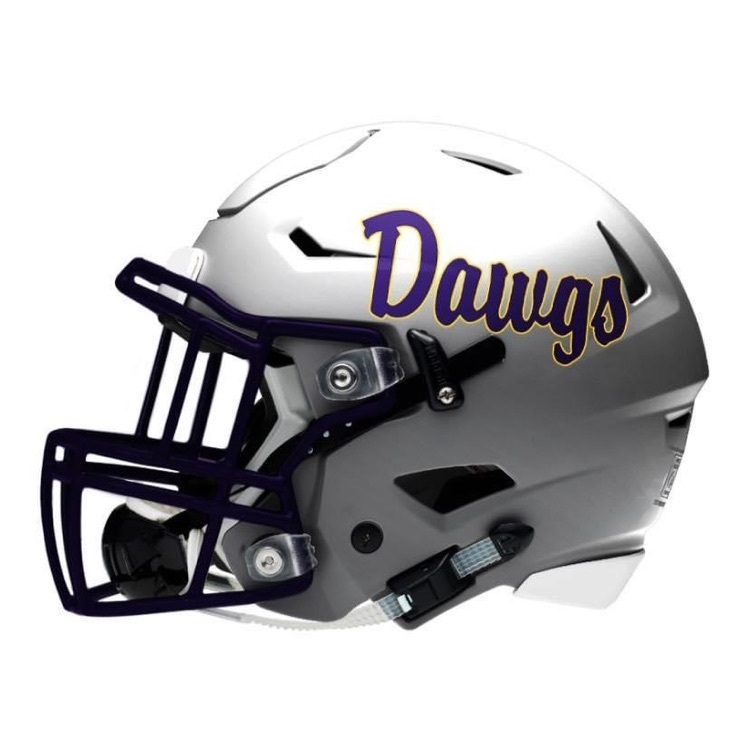 Welcome Back Students! We are looking forward to an amazing 2022-2023 School Year! 💜💛
Fall JV Football 🏈 Information!
Open House date/times for BHS are as follows: Thursday, 8/4~6:00 (middle-school) and 7:30 (high-school). We hope to see you there and are looking forward to an exciting 2022-2023 school year! 📚✏️🍎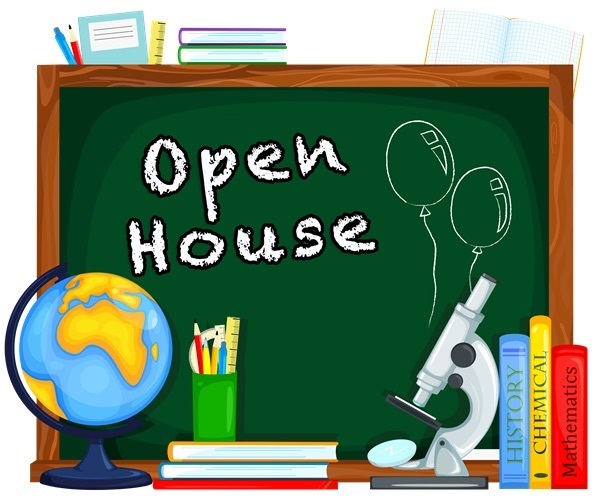 Parents/Students, please see flyers regarding the Tri-County Back to School Bash. This event provides FREE backpacks and school supplies to students in grades K-12.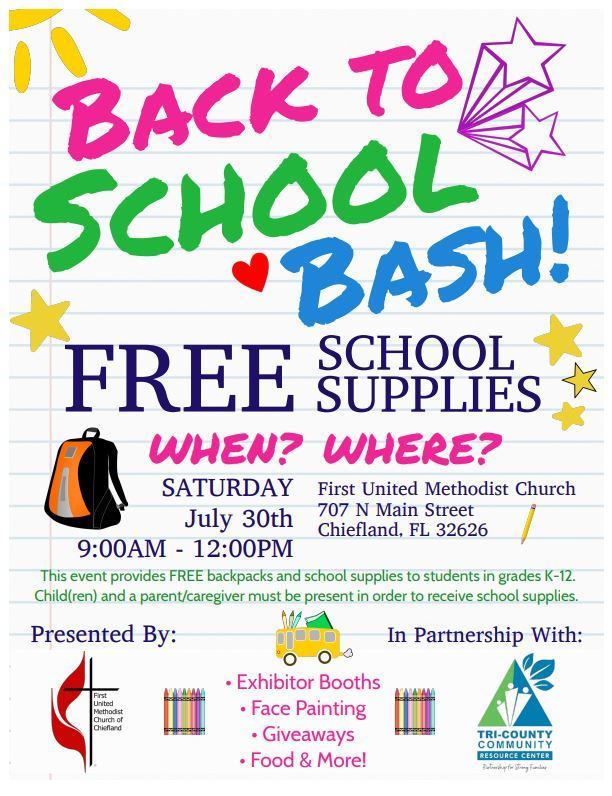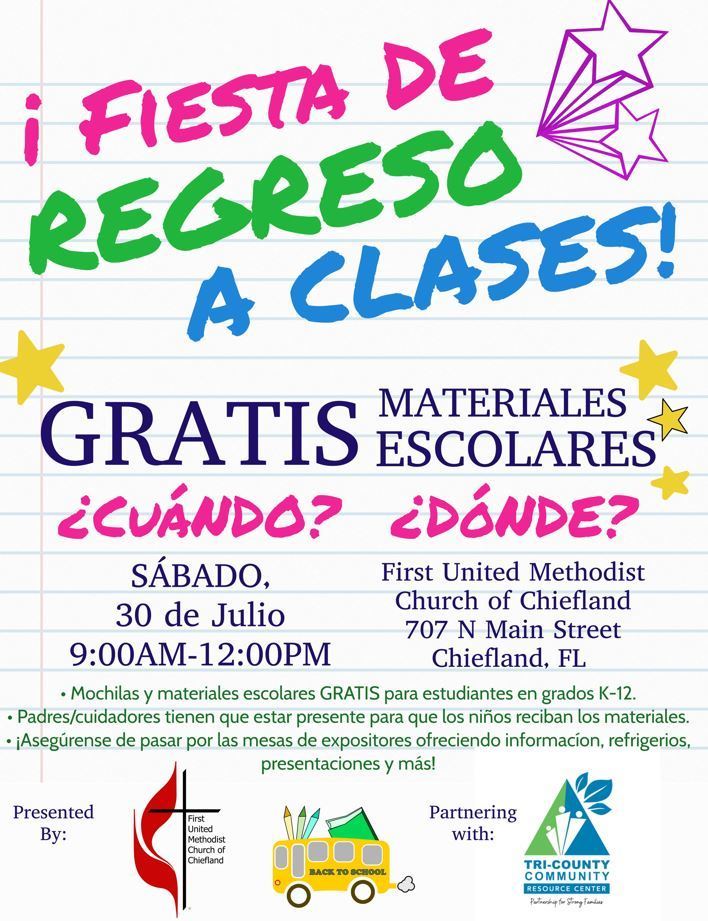 Please see 2022-2023 School Year Supply Lists.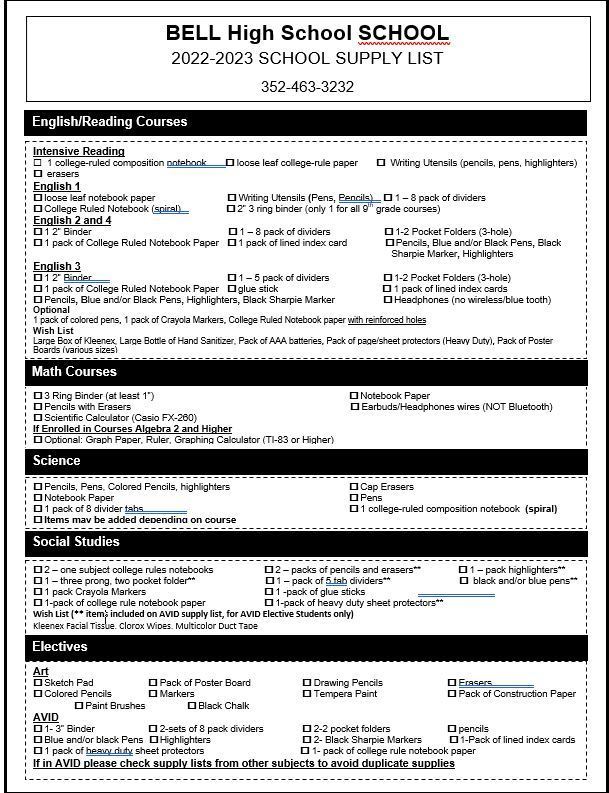 CONGRATULATIONS Gilchrist County! We are once again an "A" school district and ranked 7th in the state. BHS is an "A" school! Thank you to our teachers, staff, and students for all of their hard work and dedication!