Summer 2021 JROTC Leadership Camp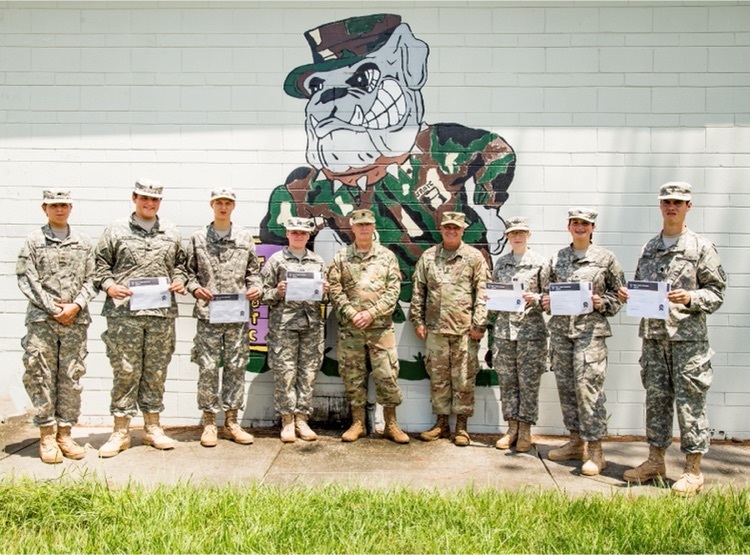 Lunch with our AVID Site Team!! We have had 3 days of exciting, challenging, and informative training at BHS!! #WeareAVID!!
Bell High School's first Criminal Justice camp was a success! 39 students from both BES and TES attended, and 8 current CJ students (as well as 2 former BHS students) came to assist with the camp.  Over the four days of camp, the students were able to investigate and solve crime scenes, conduct fingerprinting activities, complete a mock facial reconstruction, observe a K9 drug detection demonstration and inspect the inside of the patrol vehicles. On the last day of camp, participants were awarded a certificate of completion and received several goodies.        Shout out to GCSO Sheriff Bobby Schultz, Chief Deputy Robert Willis, Lt. Keagon Weatherford, Sgt. Robert Whitaker (and K9 Dutch), SRO Deputy Mike Rome, SRO Deputy Windy Ponce, Deputy Brian Langford, and Deputy Patrick Helton for stopping by this week to speak to assist with the weekly activities.  The students enjoyed each presentation! Thank you to the students who participated this year. We look forward to next years CJ camp!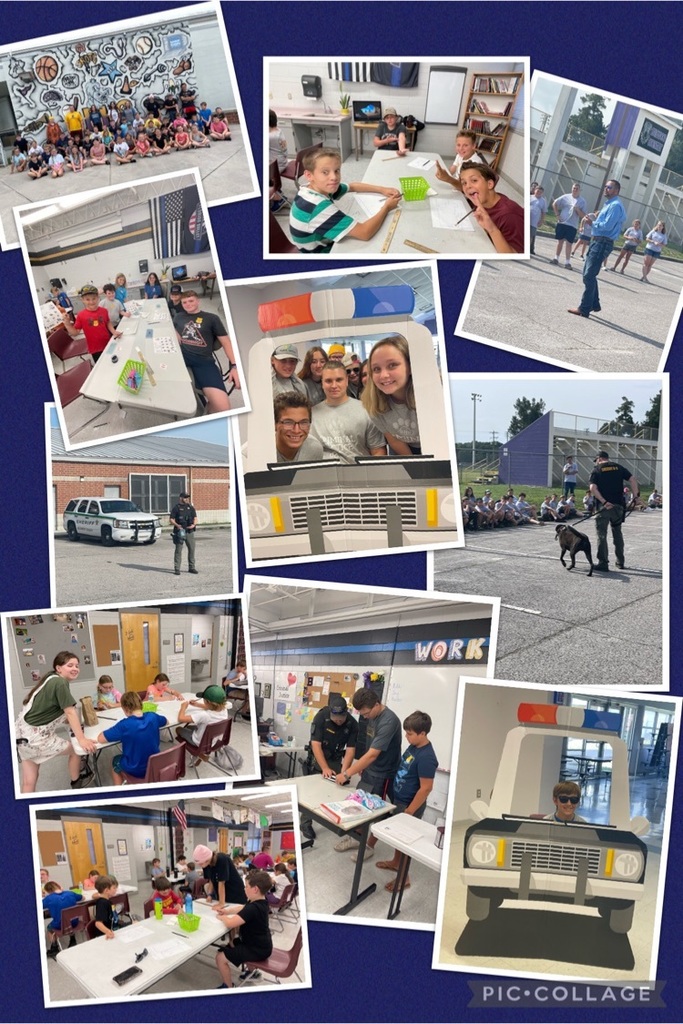 Lady Bulldogs Basketball Practice will continue over the next two weeks. However, there will NOT be practice on Thursdays starting this week.
Friday, June 18, 2021 is the last day to sign up for the July 17 ACT administration. You may sign up at ACT.org.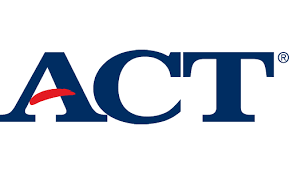 The Health Academy Summer Camp scheduled for the week of 6/21 has been cancelled.
Report cards are ready for pick up~they can be picked up in the front office by the parent/guardian or student only.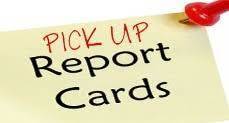 Bell High School front office summer hours begin Monday, 6/7. The office will be open Monday-Wednesday from 9:00-3:00 each week.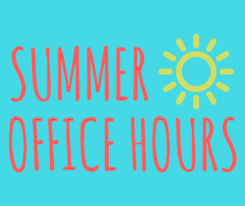 The Bell High School Health Academy/HOSA is excited to announce enrollment for day camp this summer! Camp will be held at BHS the dates of June 21-24th from 9 am until 12pm for students currently in grades 3-5. Activities will include first aid/EMS and ambulance tour, introduction to the nervous/respiratory/ and cardiovascular system with hands on activities, infection control, guest speakers currently working in the health care field and more. Registration fee is $50.00 and includes a Health Academy camp t-shirt. Lunch will also be provided. We are only accepting 30 students this year so it will be on a first-come, first- serve basis. If you wish to sign up, please access forms from the link below and return with payment to the front office of Bell High School. For additional information, please contact Rebecca Thomas at
thomasb@mygcsd.org
or text 352-221-1378.
Today is the final day of the 2020-2021 school year! We hope that everyone has a fun and SAFE summer and we will see you back in August!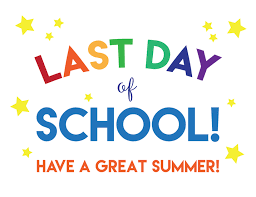 Congratulations to the Class of 2021 Graduating Seniors! Please see information regarding graduation commencement pictures.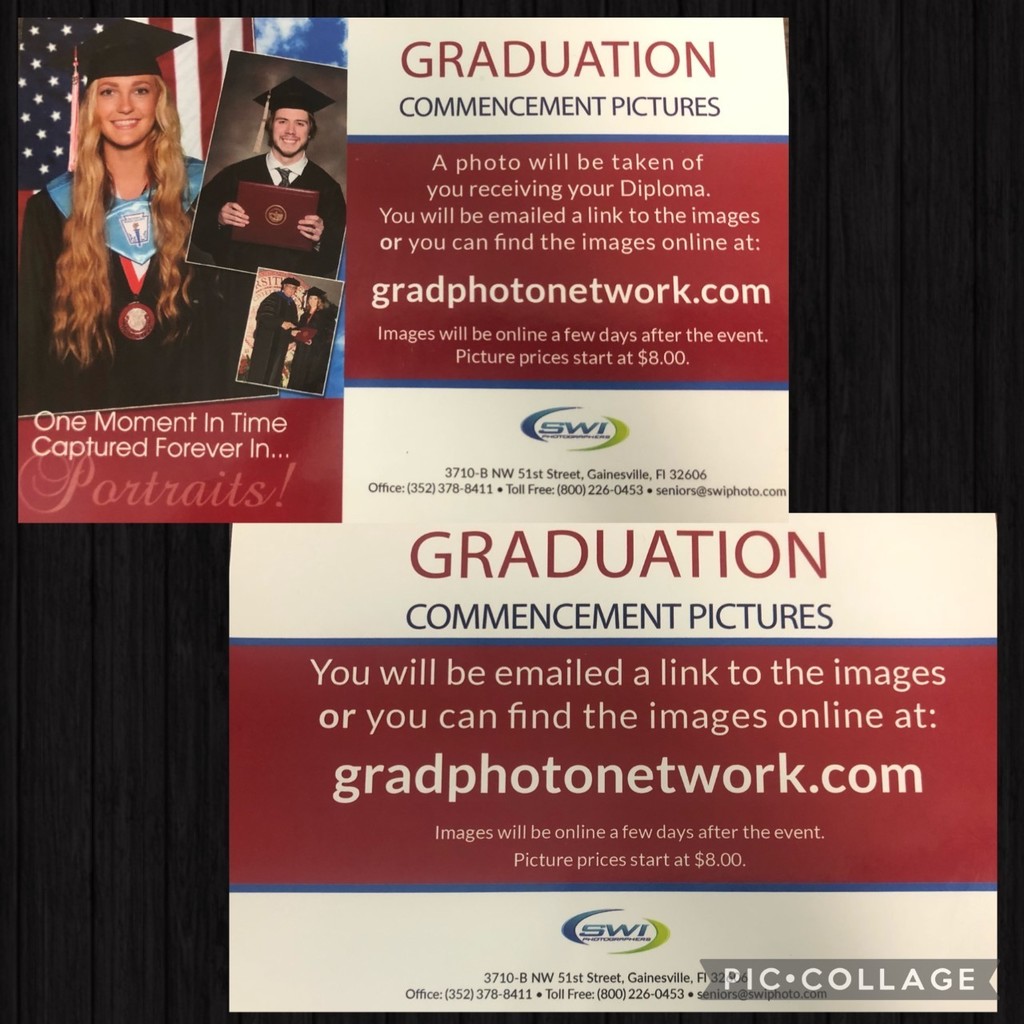 Congratulations to the following BHS students for graduating from Florida Gateway College with their Associate of Arts degrees! We are proud of you! Kya Rich Kylie Herndon Audrey Thomas Sabrina Holmes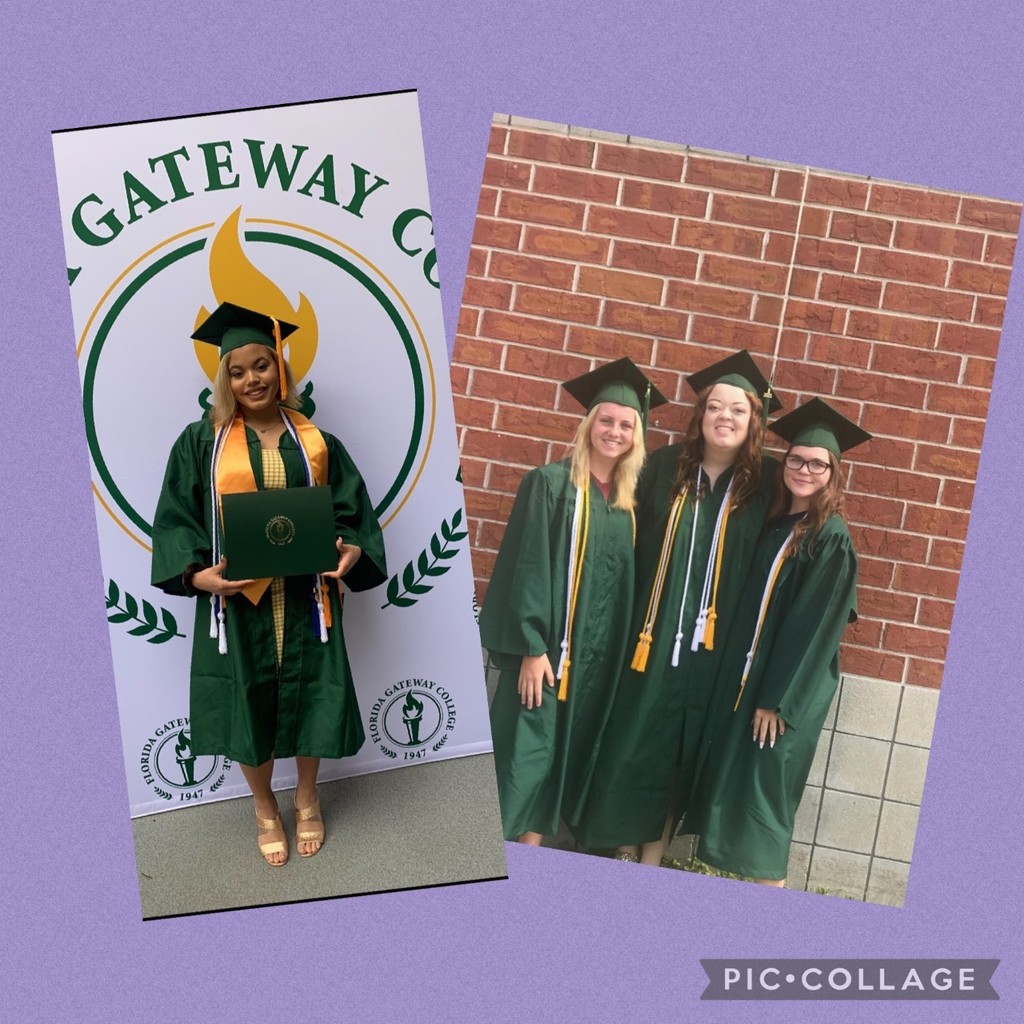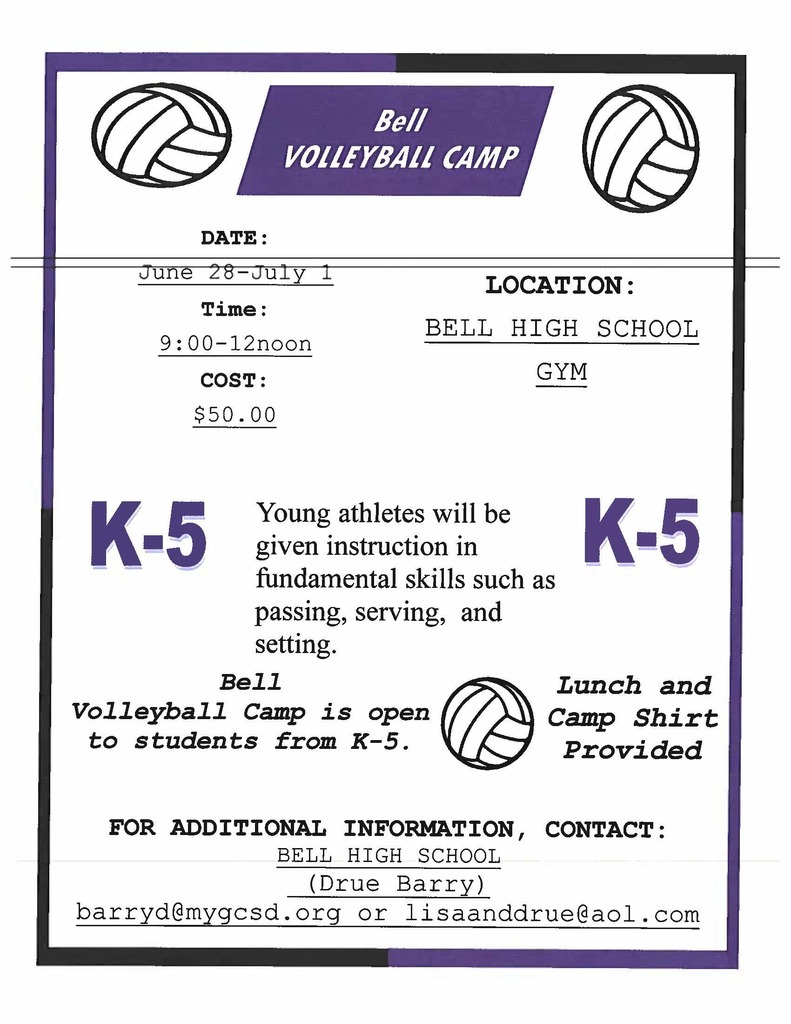 BHS Soccer Camp for incoming K-5 students will be July 12-14. Please contact Douglas Beard at
Beardd@mygcsd.org
or 352-463-3232 for more information!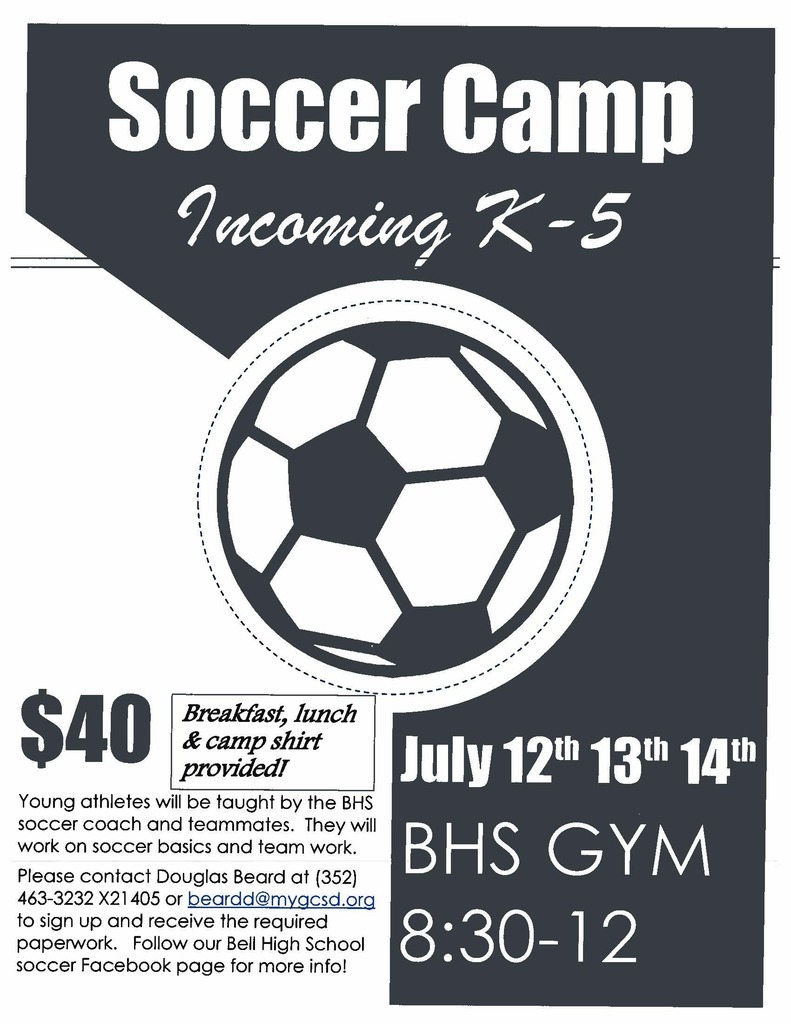 The Class of 2021 Commencement Cermony is tonight, May 20, 2021, at 8:00pm at the Bell High School Football Field. Guest are invited to attend and celebrate the graduates. The ceremony will also be live streamed on the following link:
www.youtube.com/channel/UCRyf5NYrld2QMdCwrY2_Itw
Palms Medical Center will be at BHS on Thursday, 5/13 to do free sports physicals after school. You must have a physical form signed by a parent/guardian which can be picked up in the front office.
The Bell Lady Bulldogs Basketball Program will be conducting summer practice from June 1st to July 1st. Returning and prospective players entering 8th grade through 12th grade are encouraged to attend. Players will be working on skill development, team concepts, and conditioning during these practices. Scrimmages may be added during the month of June (Dates and times TBD). Prospective JV and Varsity players can stop by Coach Kerkau's classroom to pick up a paper copy of summer schedule. If you have any questions, contact Coach Kerkau at
kerkaj@mygcsd.org
or 352-463-3232.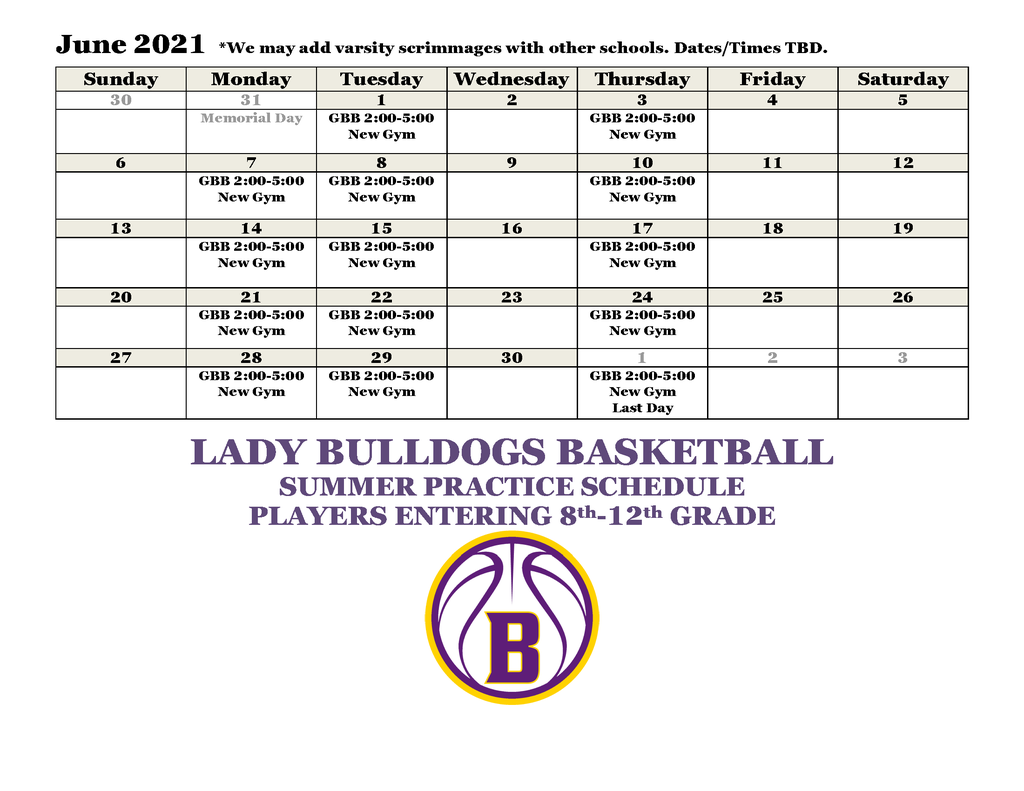 Power has been restored to our Trenton schools and offices. Thank you!
At this time Duke energy is reporting that the power outage affecting Trenton will be resolved by 7:30PM on May 4th. This outage will affect student connectivity until power is restored to our equipment. Thank you.
Bell High School is encouraging all students and staff to wear blue on Monday, April 19 to honor the lives of fallen Gilchrist County Sgt. Noel Ramirez and Deputy Taylor Lindsey, as well as show support for law enforcement.