Middle School Students/Parents~The BHS Yearbook staff will be hosting a MIDDLE SCHOOL Valentine's Day Dance Tuesday, February 14th, in the BHS Cafeteria from 3:30-5:30. Admission is $5 at the door and concessions will be available for purchase. All attendees will be dismissed at 5:30 to be picked up by their parent or guardian. Any student who wants to leave before 5:30 will need to be picked up at the cafeteria door by their parent or guardian.
Parents/Students: Who: Parents of and Students Currently in Grades 8-11 What: BHS Registration Night Where: BHS Auditorium When: Thursday, 2/9/23 at 6:00 PM Why: To receive important information regarding high school graduation requirements and opportunities We hope to see you there!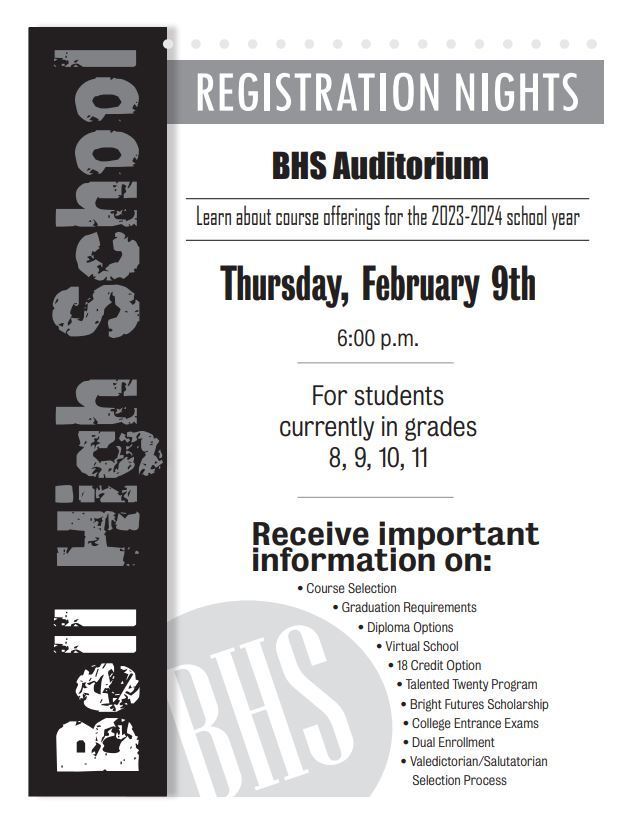 Congratulations to Mr. Brett Wasden, who was today recognized at the Rotary Club Luncheon as the 22-23 DISTRICT Teacher of the Year! Great job, Mr. Wasden - BHS is very proud of you! I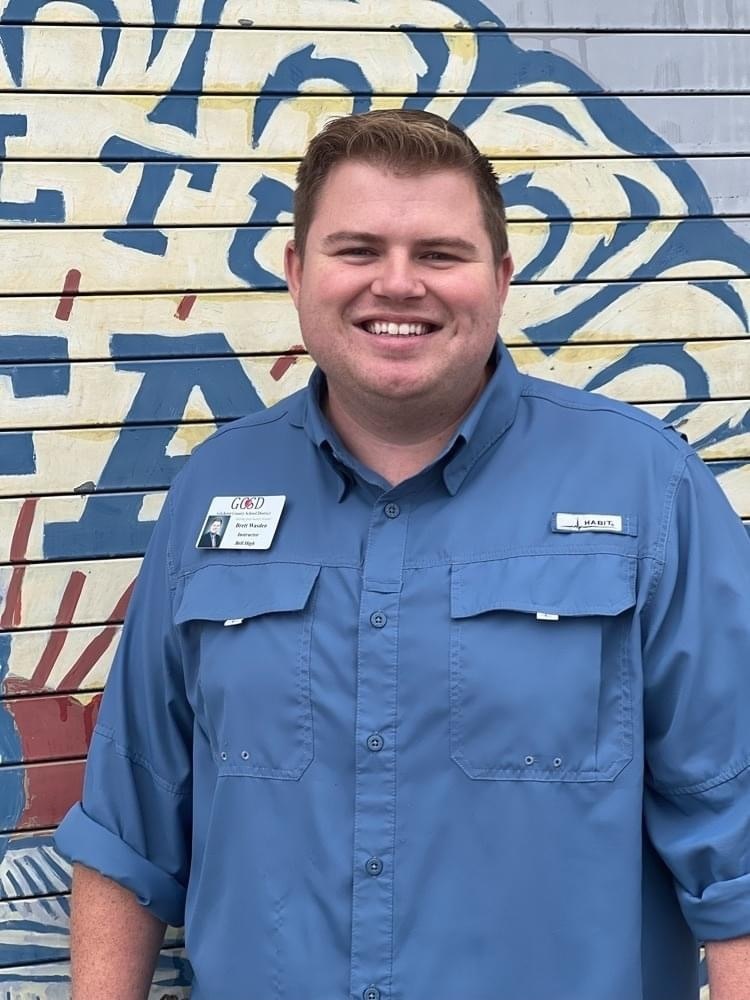 The Gilchrist County Rotary Club held a luncheon today for the 22-23 GCSD teachers and employees of the year. Pictured here are Mr. Brent Douglas, BHS Principal, Ms. Lana Fouts, BHS Employee of the Year, and Mr. Brett Wasden, BHS Teacher of the Year. Congratulations to both Ms. Fouts and Mr. Wasden!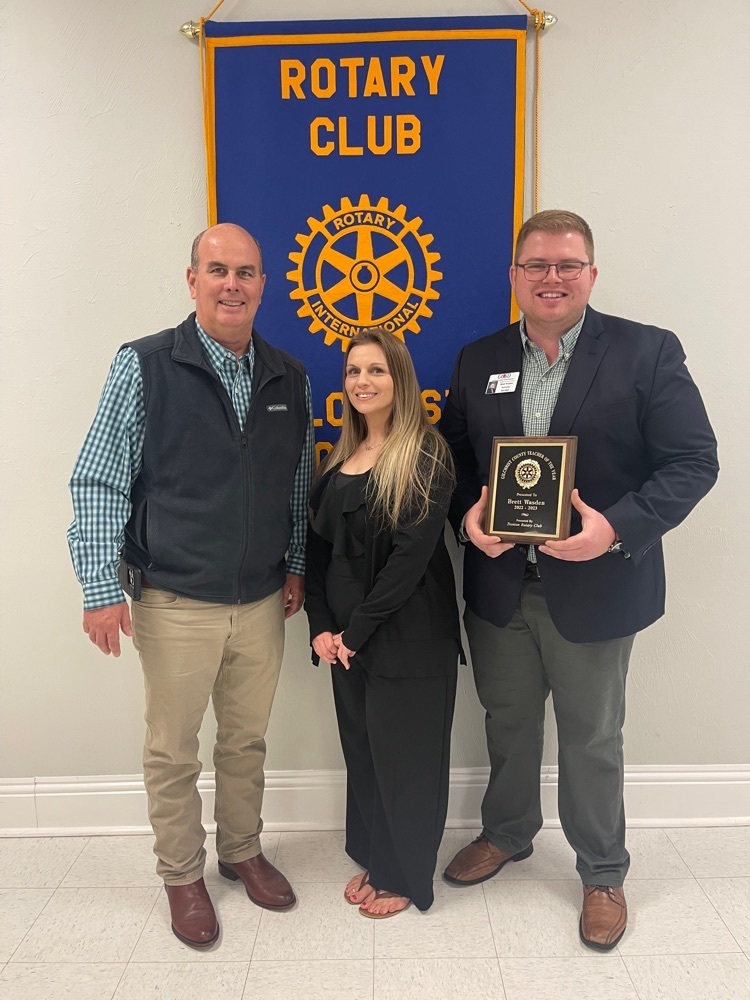 Congrats to the BHS Boys' soccer team for securing the #1 seed for District Playoffs and earning a "Top 3 Teams to Watch" pick from the Gainesville Sun! The District Semi-final is Tuesday, 1/31 at 7 pm at St. Francis High School. Come support birthday-boy Kaleb W. (one of only TWO Seniors) and the rest of the Bulldog squad as we take on Jefferson County! Go Dawgs!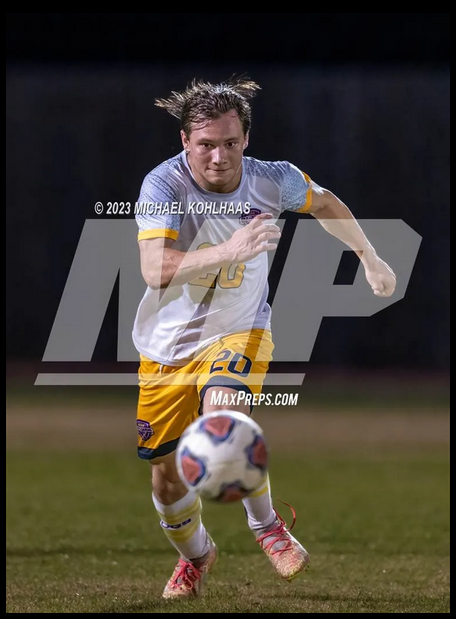 JV HiQ placed second today in regionals, the first time a team from Bell has ever placed at that level! Way to go!
Shout out to Andy B. and Lilee S. for getting best in middle school congress, and Lila W. for getting best in middle school dramatic interpretation at the Central Florida Civics and Debate Initiative state tournament this weekend! 🙌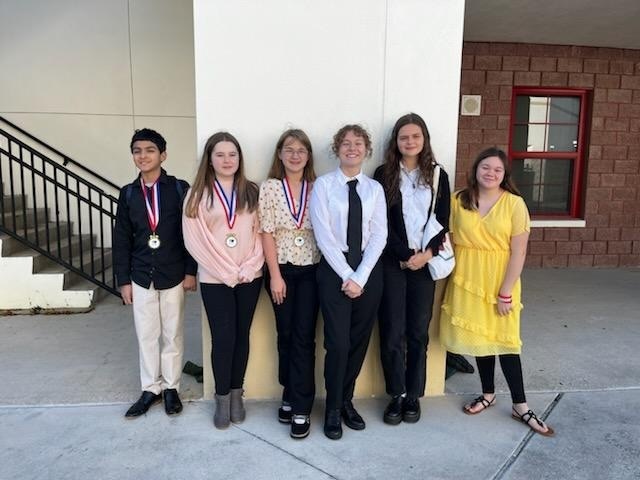 Check out our BHS JV undefeated District Champions! 🙌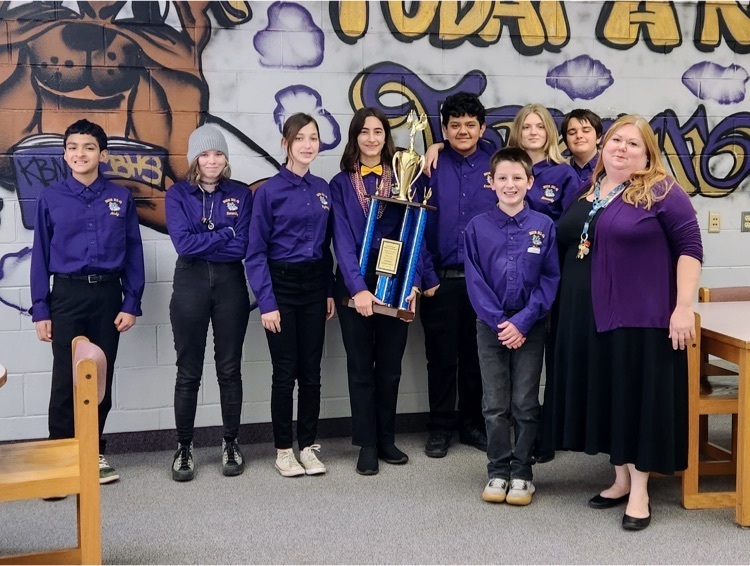 Parents/Students-see FAFSA and FGC Board of Trustees (BOT) Scholarship Information.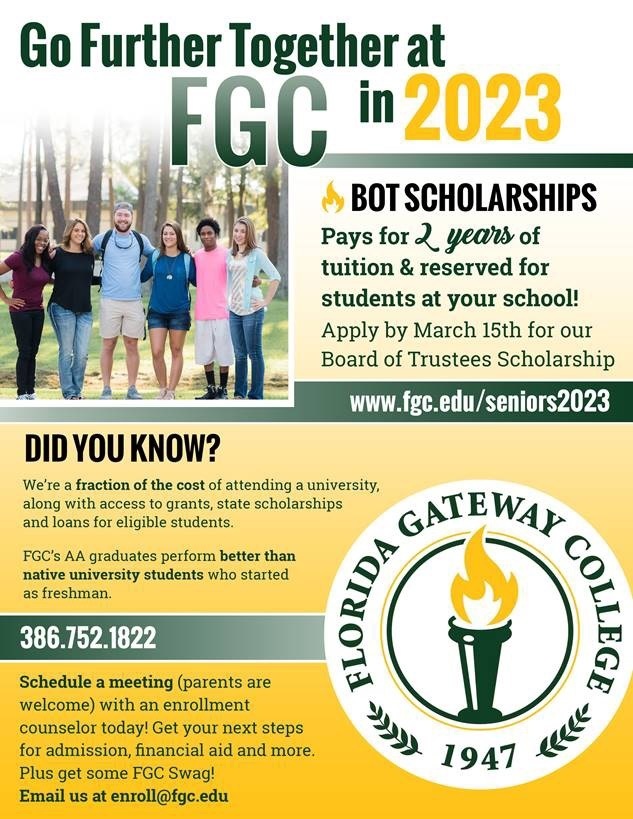 As a reminder, all GCSD schools will have early release days on Monday, 12/19, Tuesday, 12/20, and Wednesday, 12/21. Christmas break begins on Thursday, 12/22 and extends through Monday, 1/9/23. Students will return to school on Tuesday, 1/10/23. We hope everyone has a safe and blessed holiday!
Thank you to the Mission in Action for God-Plant Nursery! For many years, they have donated flowers to the WBLE garden and allowed the students to work with them. Today they celebrated with a work Christmas party, for all their hard work. 🎄
Congratulations to Helen K., Senior at BHS! She will graduate this evening with her Associate of Arts Degree from Florida Gateway College.
Trenton Floral celebrated Christmas with the Work-Based Learning Experiences Program (WBLE) program, with gifts and goodies. BHS would like to thank them for allowing the students to come and work each year! 🎄
On Friday, 12/15, SWI will be at BHS for Senior cap and gown pictures. Please see or contact Mrs. Janet Johnson (352-463-3232 or
JohnsonJa@mygcsd.org
) for more information regarding senior pictures.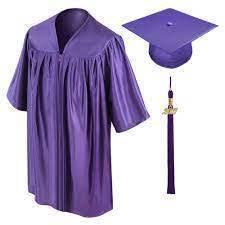 On Thursday, 12/15, the winter band concert will be held for 7th - 12th grade bands at 7pm in the BHS Auditorium. Best wishes to all band members as they perform and spread Christmas cheer to our families and community with the concert!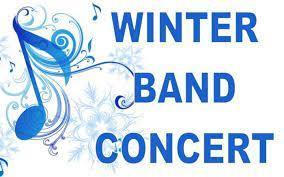 The Gilchrist County Prevention Coalition Farm Share Drive-Thru Distribution will take place on Saturday, 12/17/22 from 9:00 until food is gone. Location is at Trenton Elementary School at 1350 SW SR 26 in Trenton.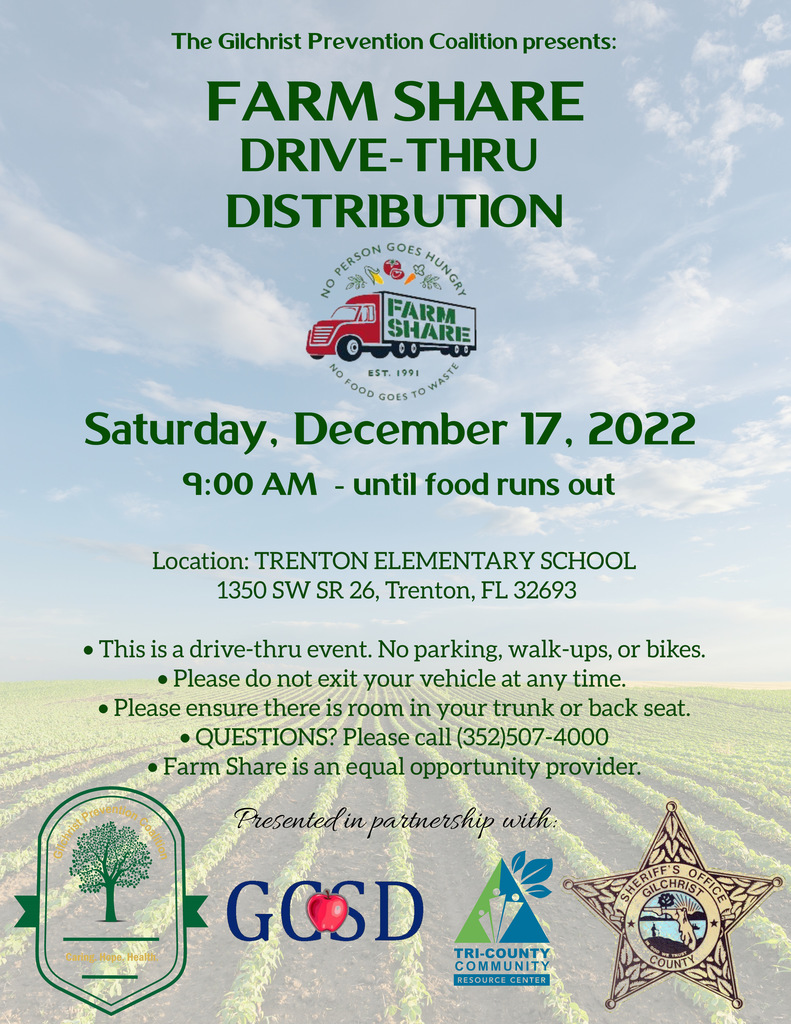 Please see December 2022 calendar of events for the Tri-County Community Resource Center.
Do you have coats/jackets/hoodies/blankets you'd like to donate to help children in the tri-county area stay warm this winter? Donated items can be dropped off between 12/1 and 12/30 at the Tri-County Community Resource Center in Chiefland.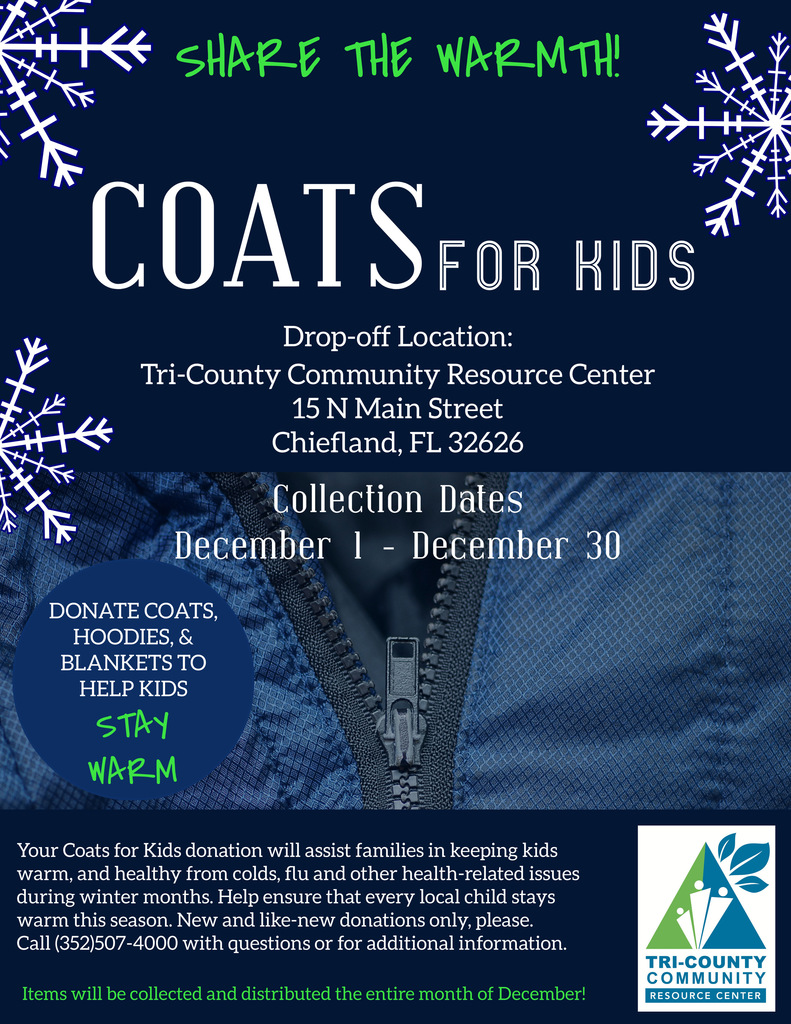 Come join us Monday night to watch some BHS basketball and bid on a cake to support the Class of 2024!
BHS Polar Express Movie Night! Come join us Saturday evening!