There will be one last registration date for the summer opportunity "Why Try" through Florida Crown. Please see flyer for details.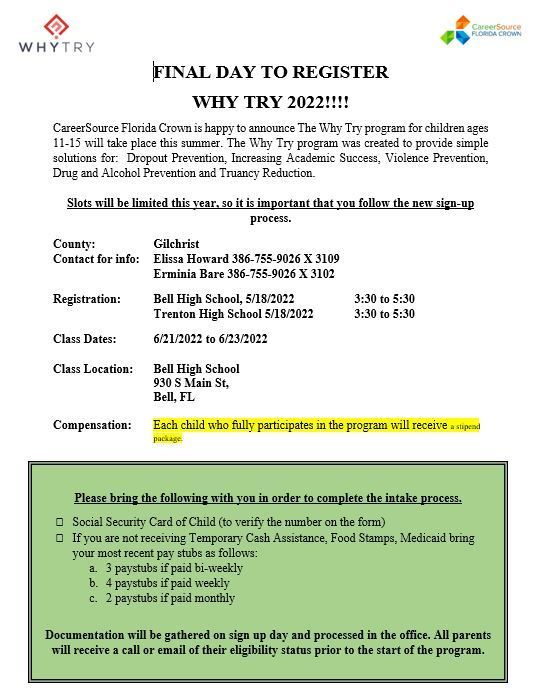 Parents/Guardians and students: please see important letter from Dr. Surrency, GCSD Superintendent regarding the GCSD Vape Policy. A copy of this letter was sent home with each student today, Friday, 5/6. Thank you for your support of student safety.
Youth Job Fair! See flyer for details/information.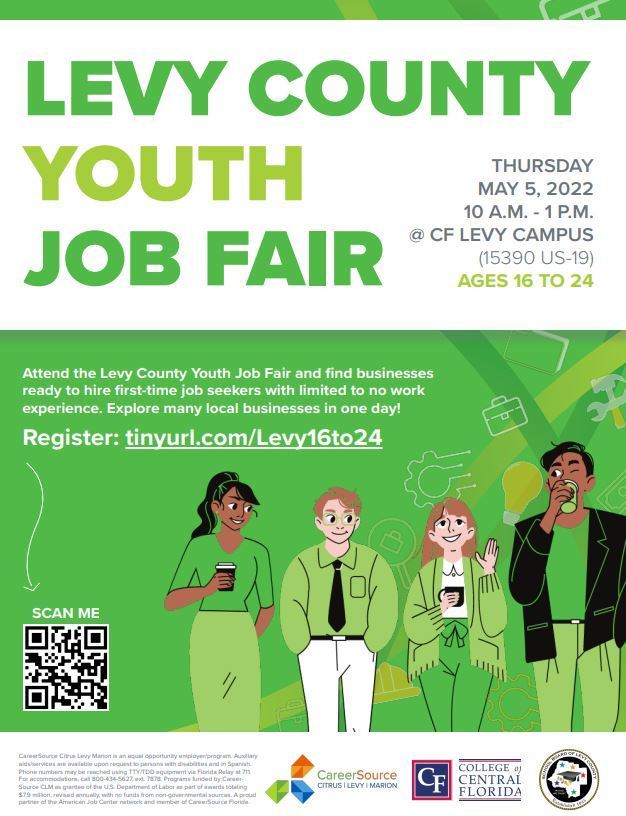 BHS Soccer Camp for Incoming K-6th Graders! Young athletes will be taught by the BHS soccer coach and varsity players. They will work on soccer basics, positions and team work. Please contact Douglas Beard at (352) 463-3232 X21405 or
beardd@mygcsd.org
to sign up and receive the required paperwork. Follow our Bell High School Soccer Facebook page for more info!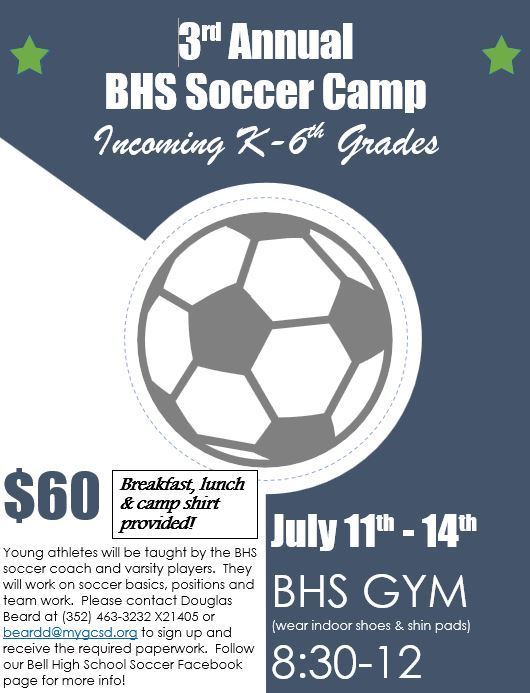 Who: Rising 1st through 6th Graders What: Health Academy/HOSA Summer Camp! Where: Bell High School When: June 20-June 23 from 9:00AM-12:00PM Students will: *Be provided with lunch and snacks daily *Receive a t-shirt *Make heart/lung/bone models with hands on instruction reviewing each organ/system function *Review other body systems with hands on activities *Students will learn how to properly wash their hands/infection control guidelines and proper way to put on gloves/gown/mask *Review the importance of character traits and community service *Get their own "patient" and possibly perform surgery, apply a cast, or maybe suture a wound *Participate in teamwork activities *Listen to presentations by guest speakers *Be visited by the Gilchrist County EMS and tour the ambulance Please contact Becky Thomas at (352) 221-1378 or
thomasb@mygcsd.org
for more information.
Who: Rising 3rd through 8th Graders What: Science Camp at BHS Where: Bell High School When: July 18th - 21st from 9:00 AM-12:00 PM Why: We want to excite kids about the world of Science! There is a $60 fee and registration forms are available at the front office of each school. Please help spread the word!
Florida Crown has several opportunities for our students as we head into summer. 11-15 year old's are invited to apply to participate in the "Why Try" program this summer from June 21st -24th. Also, students aged 16-18 are invited to participate in a summer work program, where they can earn $12.50/hr. for six weeks. Florida Crown will be here at our school on May 9th from 3:30-5:30 to meet students and parents about the programs. Applications will be available for students in the front office.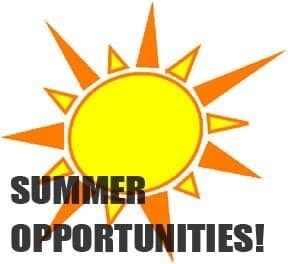 FAFSA help will be available on Tuesday, 5/3 from 11:30 - 2pm. Seniors can see Mrs. Langford or Mrs. Tomsett in Guidance if they need help with completing the FAFSA.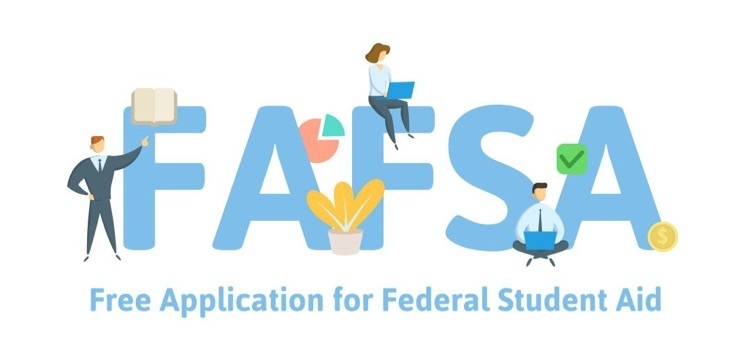 Students who are interested in participating in the Driver's Education class this summer can sign up in the front office. Space will be limited to 15 BHS students in the class, and it will be prioritized by age.
Any 9th - 11th grader interested in dual enrollment courses need to sign up to take the PERT test which will be on Friday, May 6th. Students may sign up with their 1st period teacher or in the front office.
Teacher Appreciation Week is a national holiday celebrated in the United States of America which takes place in the first full week of May. BHS has some of the very best and we are thankful for all of their hard work and dedication to our students!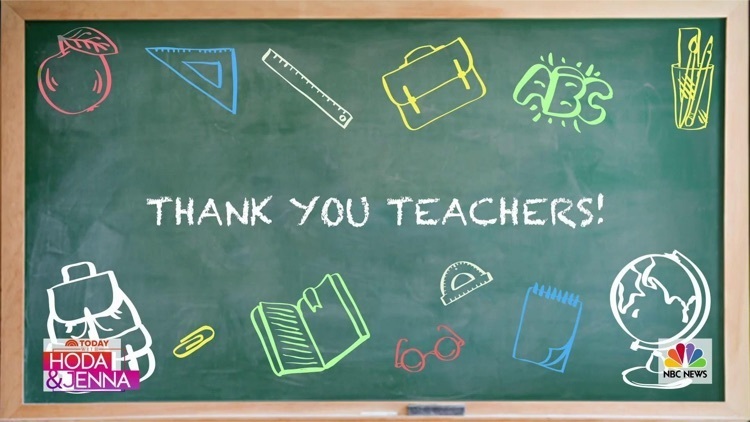 Mrs. Wright's 10th grade AVID class recently participated in a community service project. Aptly named "Our Little Peeps," they fundraised, purchased supplies and assembled 25 Easter Baskets for identified students at BES.
Parents & students: The second round of state testing begins Monday, 5/2. Testing for the week of 5/2-5/6 is as follows: Monday, 5/2 and Tuesday, 5/3: Grade 6 Reading and Grade 7 Math Wednesday, 5/4 and Thursday, 5/5: Grade 8 Reading Friday, 5/6: Grade 7 Civics Please make sure students are well rested and here on time on testing days. We appreciate your support!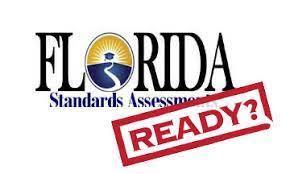 Progress reports for mid 4th 9-weeks are being sent home with students today, Friday, 4/29. Have a great weekend!
The Runnin' Bulldog Track and Field team needs your help! Come by tomorrow morning (Saturday, 4/30) between 8:30 and 12:00 in front of BHS and get your car or truck washed! All proceeds go toward helping the Track team pay for Regionals next week. We accept all donations. Thank you so much for your continued support of the Runnin' Bulldogs as they represent Bell High School at Regionals!

Information for Criminal Justice Kids Summer Camp!
Please see flyers for Career Source Florida Crown summer opportunities for students. Please note age requirements and deadlines.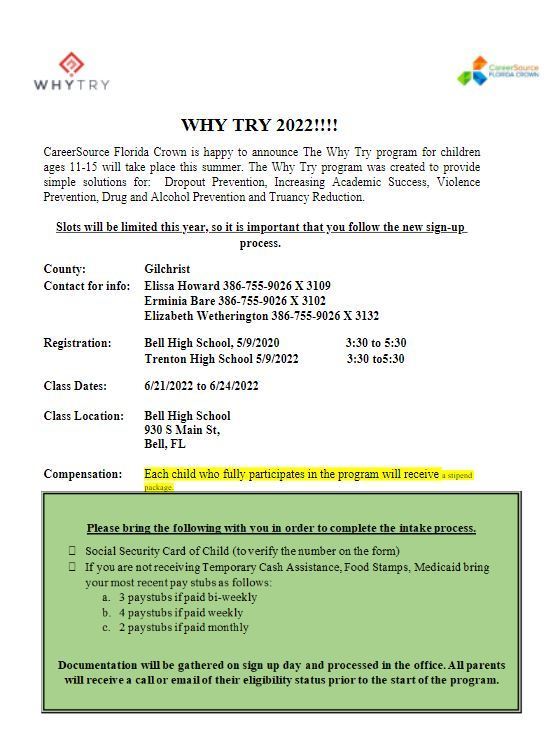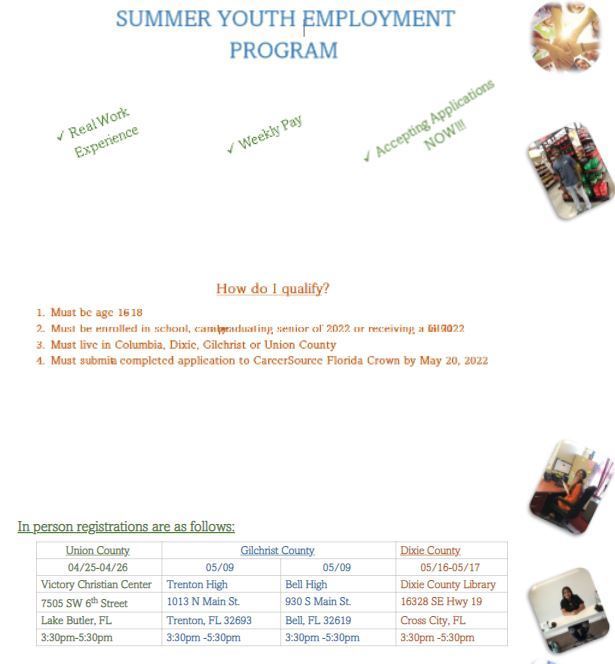 The MS and HS Ambassadors will be helping the Gilchrist Coalition put on the "Friday Night Done Right" this Friday, 4/29 from 4-6pm.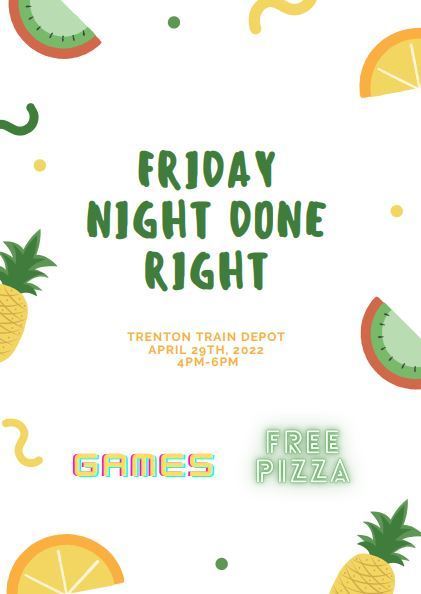 Attention parents of potential student athletes: free sports physicals will be given directly after school on Wednesday, 4/20 in the Health Academy. Students are required to have a sports physical to be able to try out for or play any sport in middle or high school. All necessary forms are available in the front office.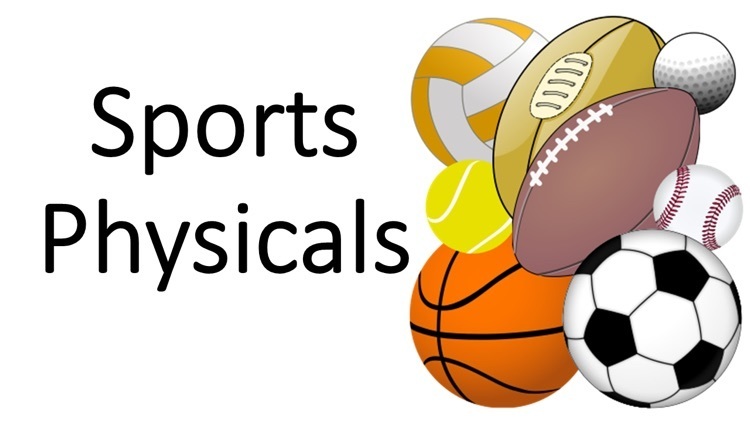 Attention 8th Grade Students & Parents: Career & Technical Programs Academy Parent Nights will be Tuesday, 4/19 at the Trenton High School Auditorium at 6:30, and Thursday, 4/21 at the Bell High School Auditorium at 6:30. Each school will be showcasing the academies at their respective schools, and students/parents will be provided with valuable information regarding high school graduation requirements, dual-enrollment, scholarships, and more. Students and parents will also be able to meet high school academy teachers and receive information about each academy. We hope to see you there!