BMHS will host the annual Talent Show & Dinner Theatre on Friday, 4/22 from 6:30-8:30. See flyer for details.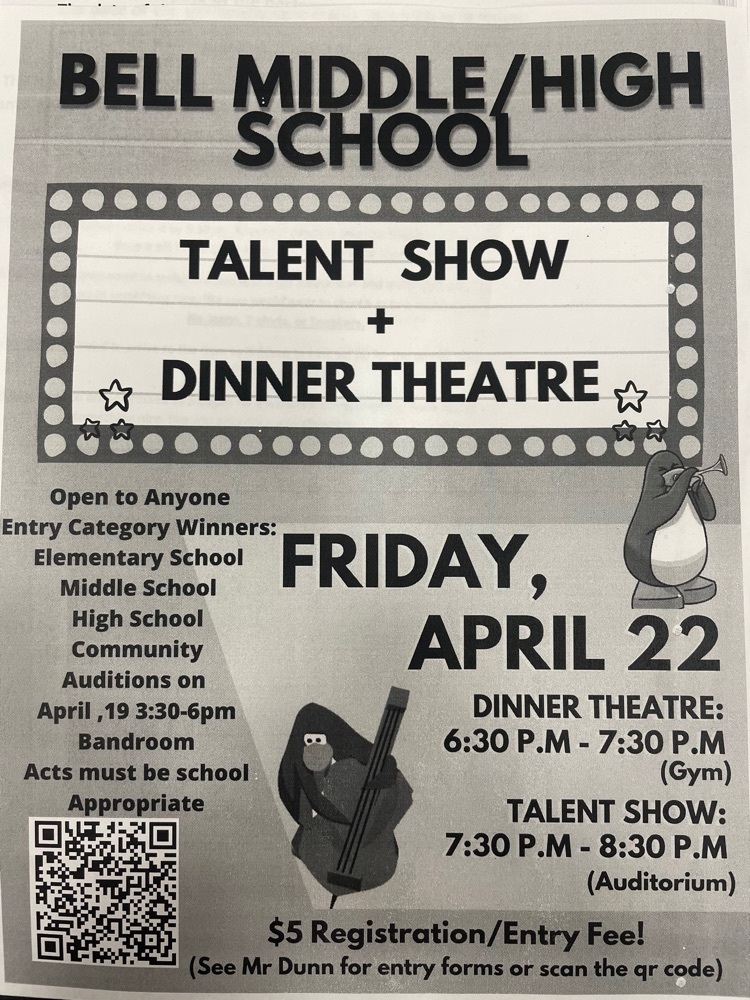 Trenton Floral celebrated Easter with some of our WBLE (Work-Based Learning Experiences) students last week!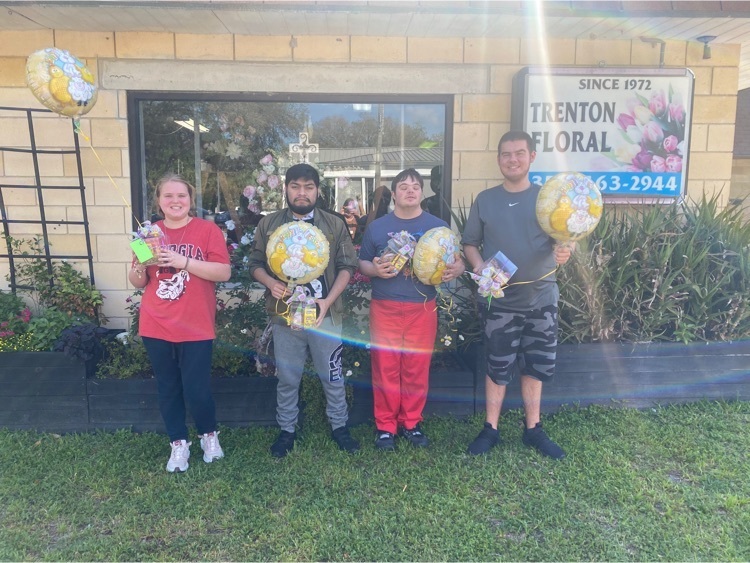 The BES Pre-K students had a great time visiting Mr. Dunn and learning about band last week!
On Tuesday, 4/12, BHS and THS visited Career & Technical Academies at both schools in preparation for 9th grade academy selections. Our students toured each academy, participated in hands-on learning centers, and received information regarding each academy. It was a fun, informative day!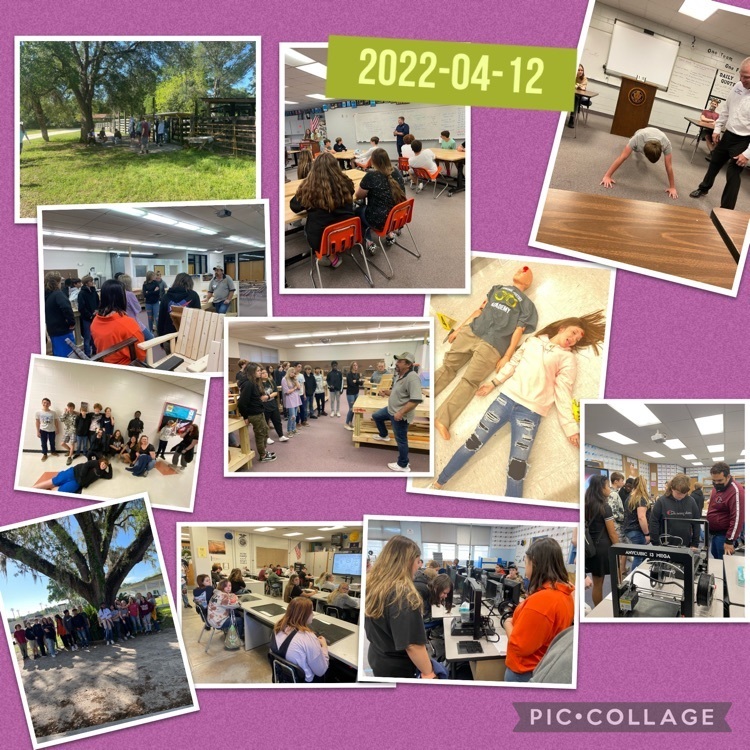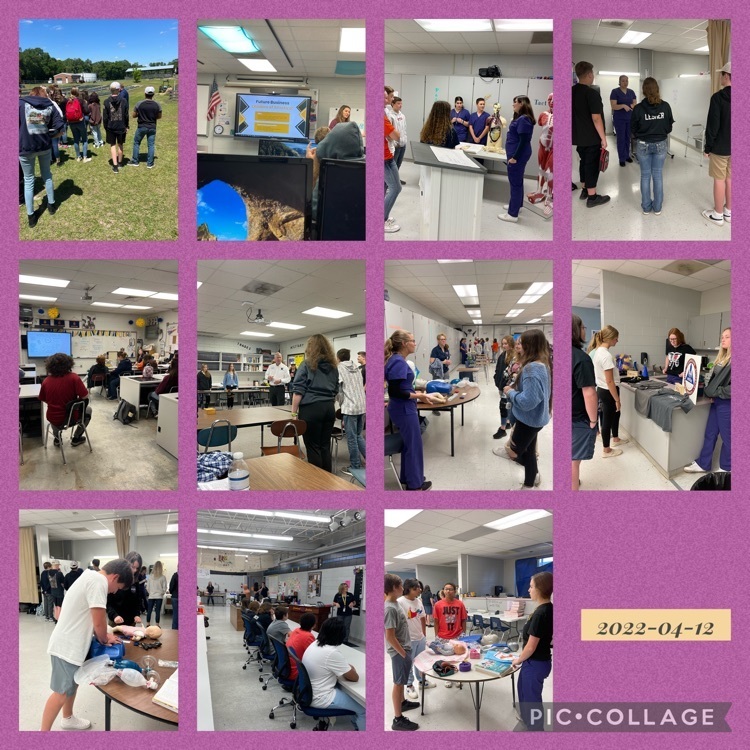 On Monday, 4/11, BHS hosted a 6th grade orientation for 5th grade BES students who will be incoming next school year. The 5th graders enjoyed a short band concert, a tour of the campus, a meet & greet with the 6th grade teachers, and lunch in our cafeteria. We can't wait to see their smiling faces in August!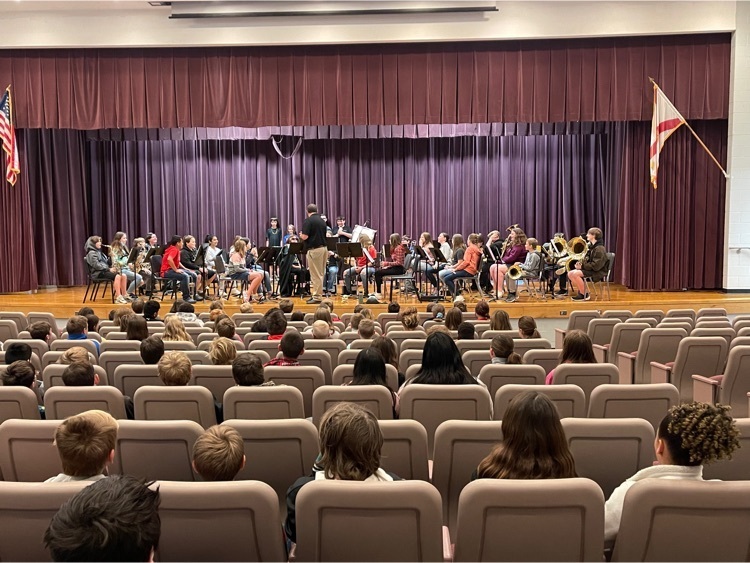 Several of our BHS Students participated in the Law Enforcement Torch Run on Friday, 4/8. Everyone had a great time!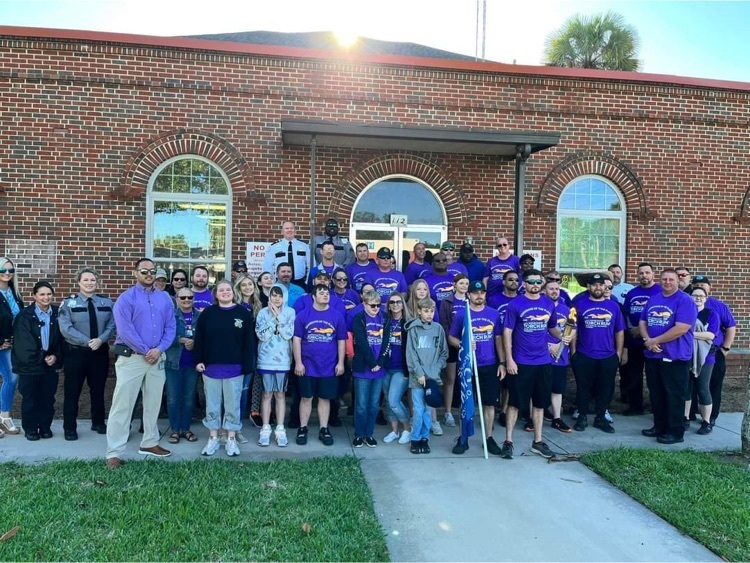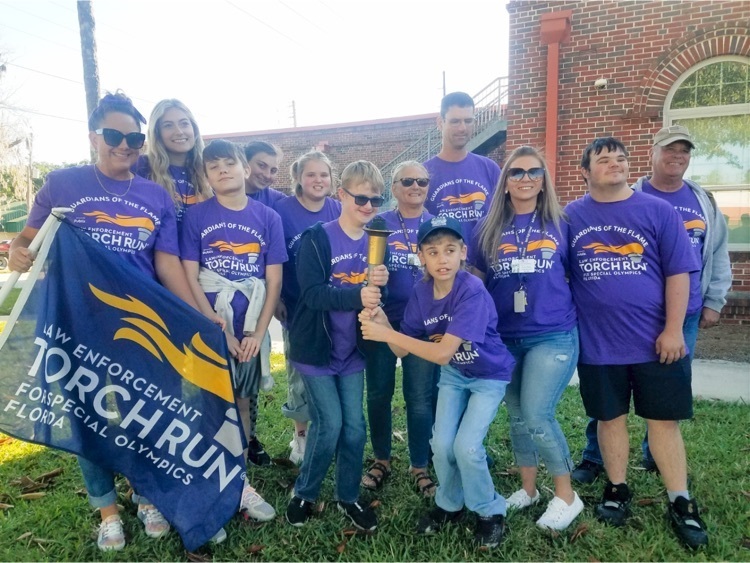 Parents & Students, as a reminder, there will be no school Friday, 4/15 or Monday, 4/18. We hope everyone has a safe and relaxing holiday weekend!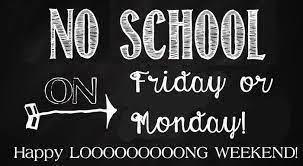 Congratulations to Mr. Wasden and the BHS FFA Chapter for being selected by the Florida FFA as one of "Florida's Finest" FFA Chapters! The selection of these chapters is based upon the completion of the National Chapter Award program application. These chapters have excelled in the areas of growing leaders, building communities and strengthening agriculture and have worked hard to fulfill the mission and vision of the FFA.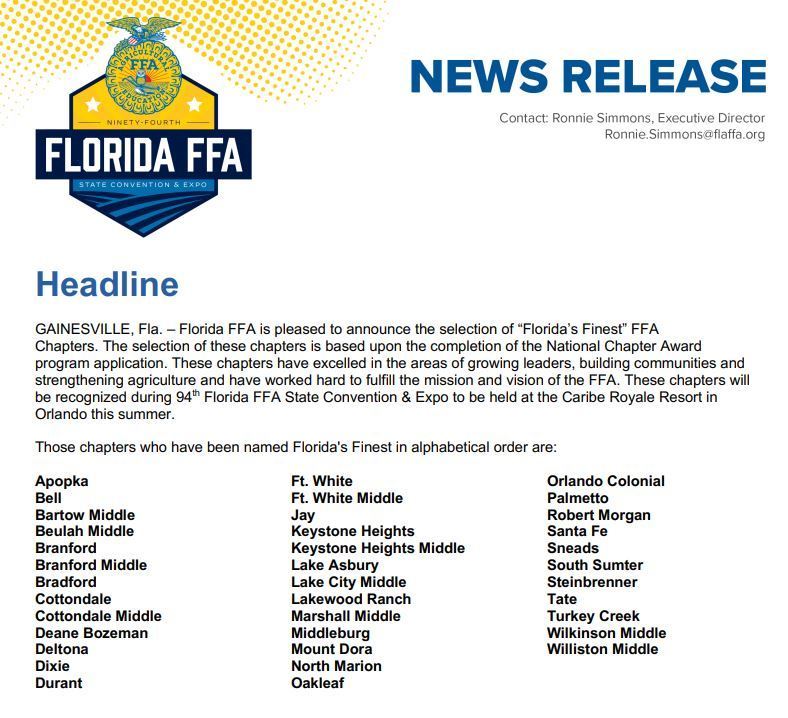 Parents and students: FSA Writing has taken place this week (4/4-4/8) for grades 6-10 at BHS and we will be conducting makeups over the next few days. We would like to take a moment to say THANK YOU to all parents/students for excellent attendance/promptness this week during testing!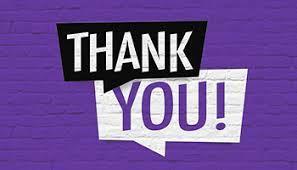 ***Free Prom Dresses*** BHS has a Prom Closet with assorted dresses in all shapes, sizes, and colors, great for Jr/Sr Prom, Balls, and other special occasions. Dresses are FREE to students in need. Please see or contact Mrs. Karla at BHS (352) 463-3232 or
Waldronk@mygcsd.org
for more information.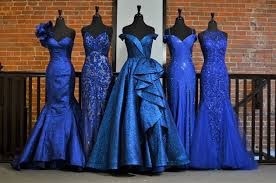 The BHS Senior Class is having a car wash on Saturday, 4/9 from 8:00-12:00 in front of the school. All proceeds will go to help offset the cost of Senior Cords. Come out and support our Senior Class! #C/O2022
3rd 9-Weeks Reports Cards go out tomorrow, Tuesday, April 5, 2022.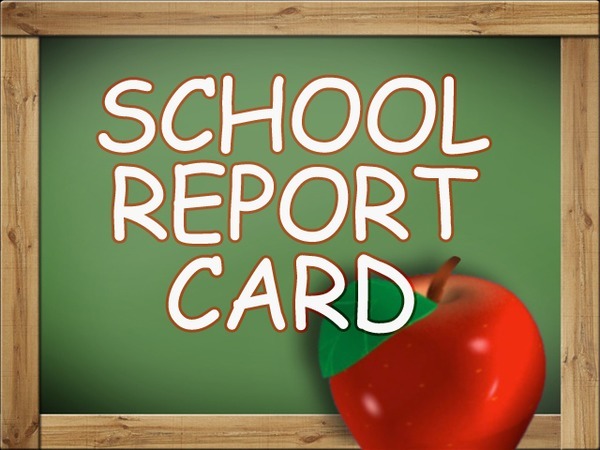 Parents/Students: please see testing dates for all upcoming state testing. Please make sure students are present and well-rested on testing days in order for them to do their best! Please contact your child's guidance counselor at (352) 463-3232 or via email for any additional information. Grades 9-12: Lynette Langford
Langfordl@mygcsd.org
Grades 6-8: Xina Leggett
leggettx@mygcsd.org
The BHS HOSA will be having a car wash fundraiser to raise money for the upcoming State Leadership Conference. Donations will be gladly accepted. When: Saturday, April 2 from 8:00-12:00 Where: In front of Bell High School Come out and support HOSA!
***Girls Summer Basketball*** There will be a player/parent meeting on Thursday, April 7 at 6:00 PM in the BHS Gym. Please email Katelyn Johnson for additional information at
MJROFFICEKATE@GMAIL.COM
.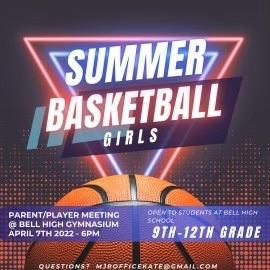 Attention Parents of BHS 8th Graders! Take Stock in Children is a statewide non-profit mentoring program that provides an opportunity for deserving high school students to earn a two-year tuition scholarship. The Foundation for Florida Gateway College is the lead agency for the North Central Florida Take Stock in Children Program which serves Baker, Columbia, Dixie, Gilchrist and Union Counties. Applications are released in the spring to eighth grade students through their middle school. Students whose households meet the income guidelines for free or reduced lunch are eligible for the program. TSIC students agree to: stay drug and crime free, maintain a 2.5 GPA, maintain good citizenship in and out of school, participate in TSIC events and meet with an assigned mentor twice a month. Please use the safe electronic link (below) for the application and required financial documents. If you have any questions, please do not hesitate to contact our office. PDF version applications are also available online at FGC.edu/takestockinchildren.
https://schools.scriptapp.com/#/workflow-app/workflow-details/6647/dashboard?resourceName=2021-2022%20TSIC%20Student%20Application
The application process is lengthy and there are many applications to review, so please be patient during the review process. Parents will be contacted as soon as the process is complete. Peggy Boston, Program Specialist Take Stock in Children Florida Gateway College 149 SE College Place, Lake City, FL 32025 Phone: 386-754-4423 Fax: 386-754-4923
www.fgc.edu
www.takestockinchildren.org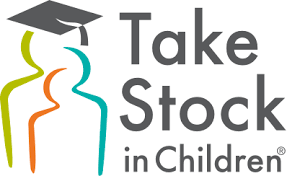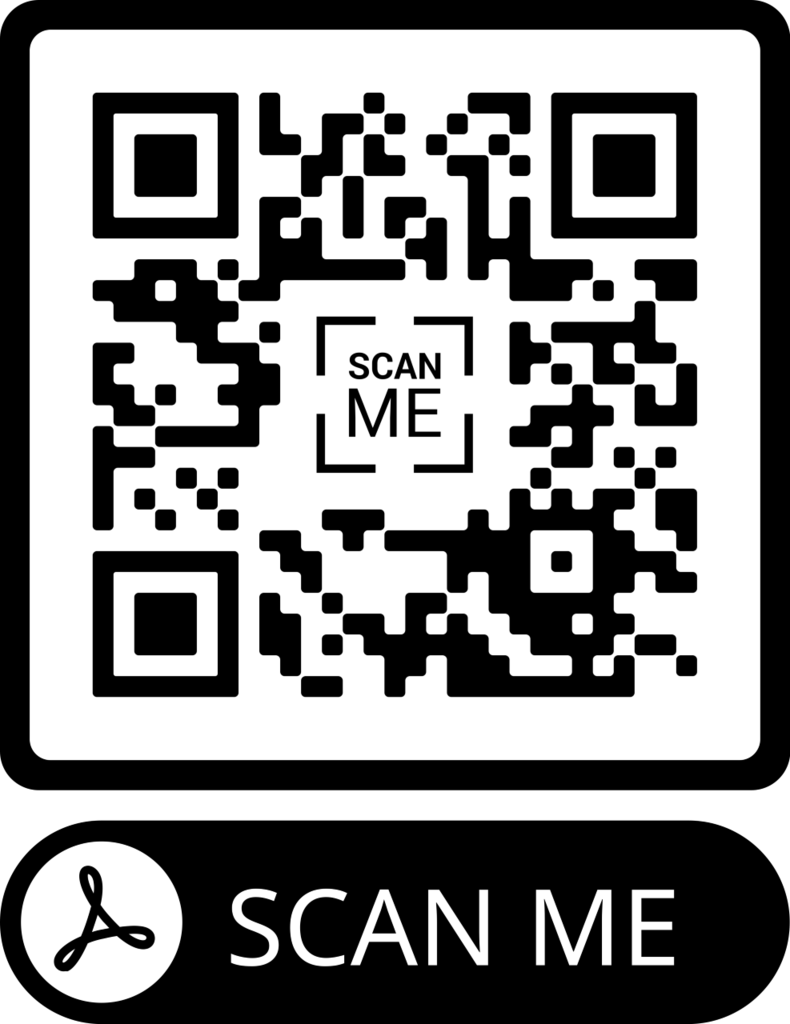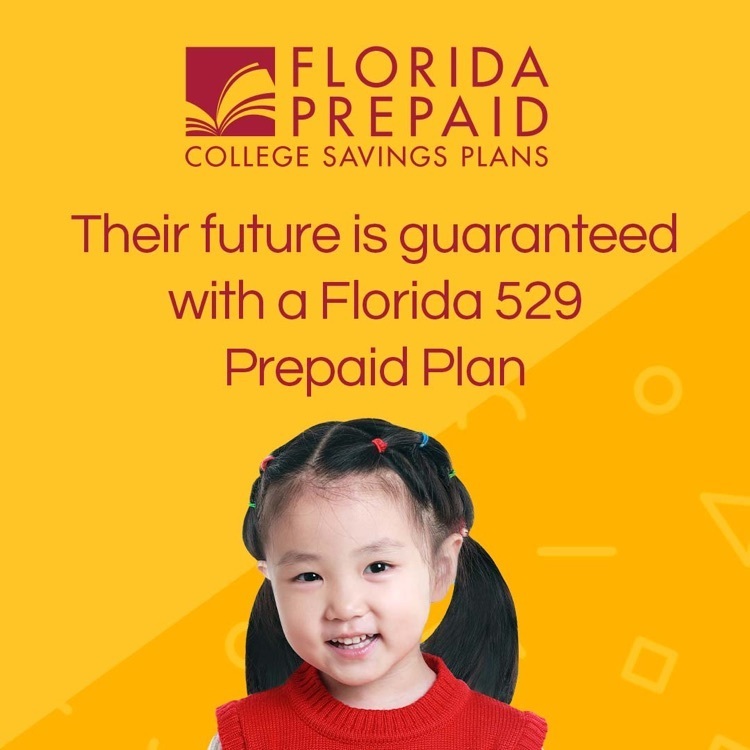 The US Military Academy Day will be Saturday, 3/26. Please see flyer for details.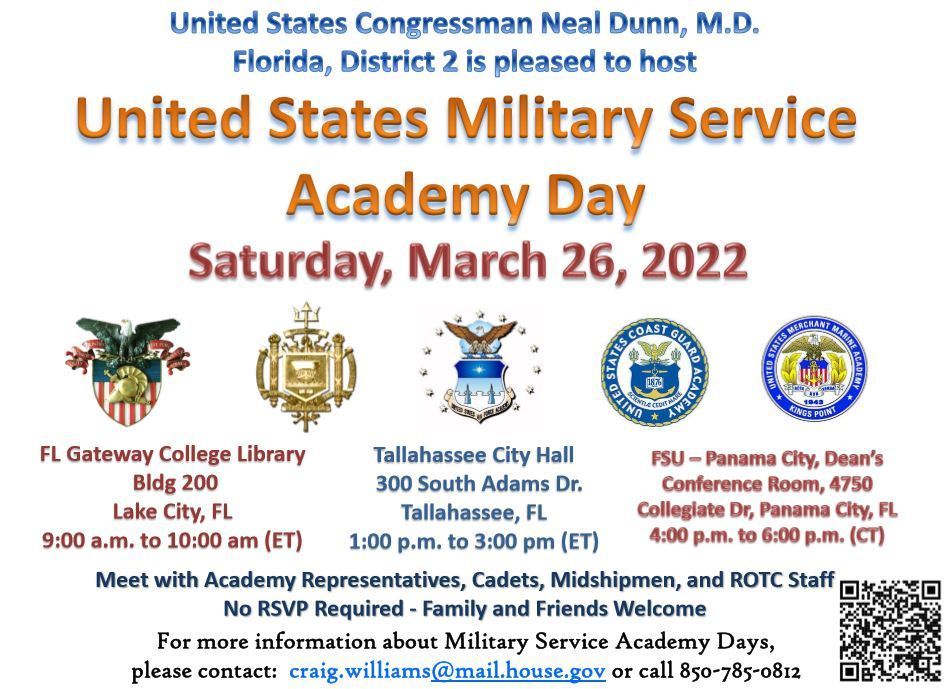 Out of an abundance of caution, all extra-curricular activities have been cancelled for today; this includes after school programs, tutoring, practices, athletic competitions (whether home or away), etc. Thank you for your continued support!
Ms. Blakey's 7th grade Science class had a little visitor Tuesday! The students used the baby goat and its pedigrees to discuss genetics and artificial selection. 🐐💜